Before inviting your supply chain into your community, you need to determine how you want to organize them. You have two dimensions; Location Groups and Product Groups. When you invite a supplier to join, you will assign them to one Location Group and one Product Group. Suppliers do not see the groups they are assigned to.
Location and Product Groups are defined in the Admin area. They are displayed in a table format in the Requirements area. It will also show you the number of suppliers for each requirement.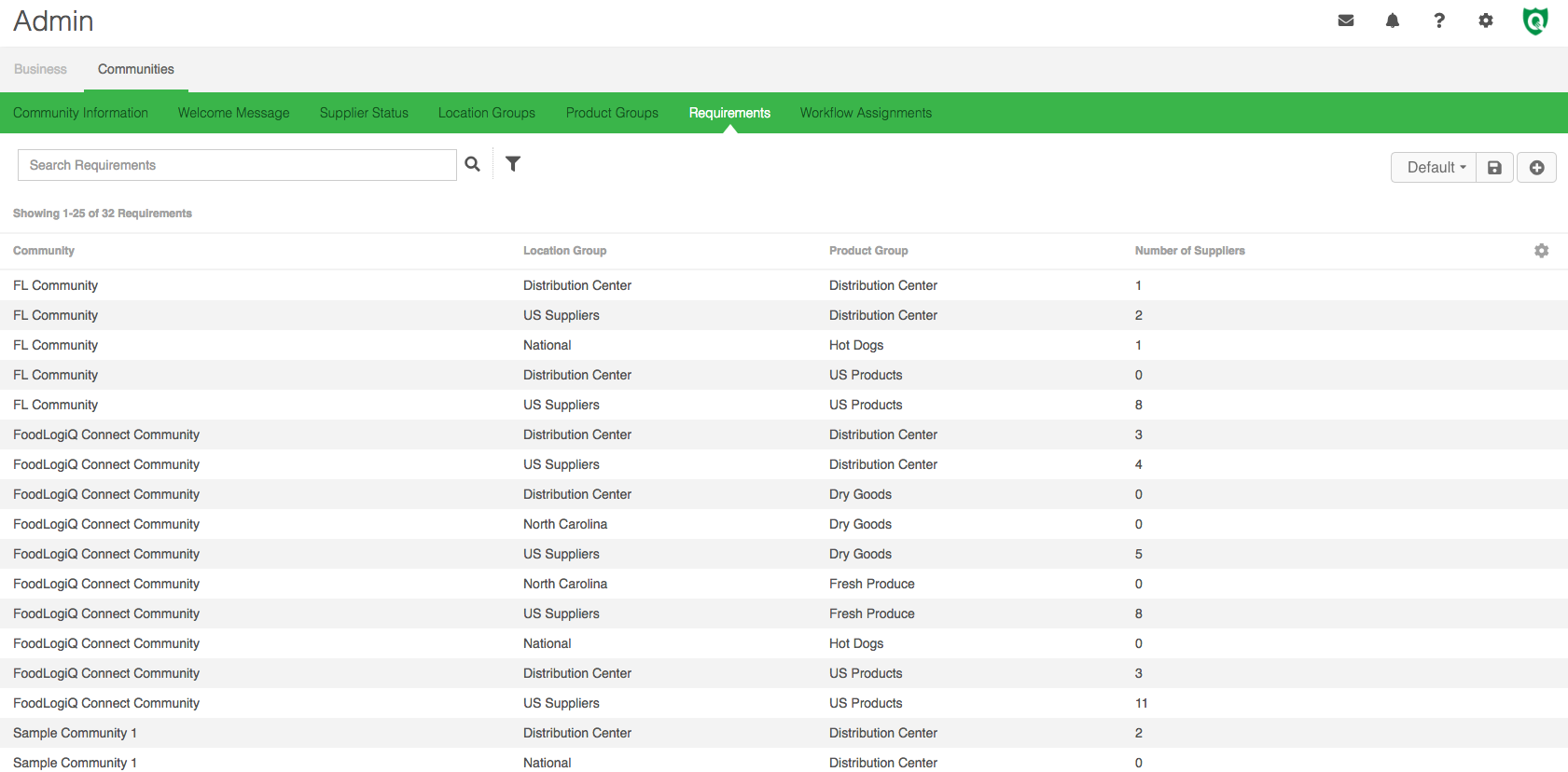 To access this table:
Click on the cog wheel icon.
Select Admin.

Click on Communities.
Select Requirements.
Here are some examples of how Location and Product Groups are commonly used:
Location Groups: By Region (National vs….), Geography (US vs. Canada), Vendor type (ie. Broker vs. Direct Supplier vs. Distributor) or Priority (High, Medium, Low)
Product Groups: By category/food groups such as Produce, Meat, Packaging.
Some other things to consider, apart from these groupings dictating your community requirements, these groups are also used as filters for reporting in other areas of the platform. If there is a particular way you like to view data, you can click on each column header to organize each column alphabetically.
Want to learn more about Getting Started in FoodLogiQ Connect? Check out these quick videos or submit a request below.