Languages Supported Today
Today, the frontend platform supports the languages list below. This language support does not include emails.
English

Spanish

Portuguese

French

Mandarin

Arabic

Thai
The expectation is to introduce about two languages per release, but the order of those languages is yet to be determined. If you would like to suggest a language to be supported, please visit the Idea Exchange. Mobile is on a separate release cycle and will be added to per market demand.
Change Your Language within Connect
To change your default language within connect, click on the account icon in the top right corner and then click Language.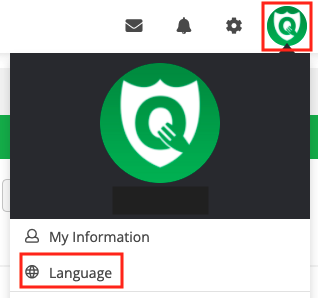 Here you will see a drop down menu of the languages currently supported within Connect. Choose the language to which you wish to change and click Save.