Every week, on Monday mornings at 2:00 A.M. ET, the system will generate an automated email reminder, or "Weekly Digest" to any user that is set up as a Supplier Community Contact.
The link in the email will navigate the users to their supplier dashboard where they can view their open To-Do's and fulfill any outstanding items.
Please note: If suppliers are deleted or inactivated they will NO longer receive the weekly to-do digest.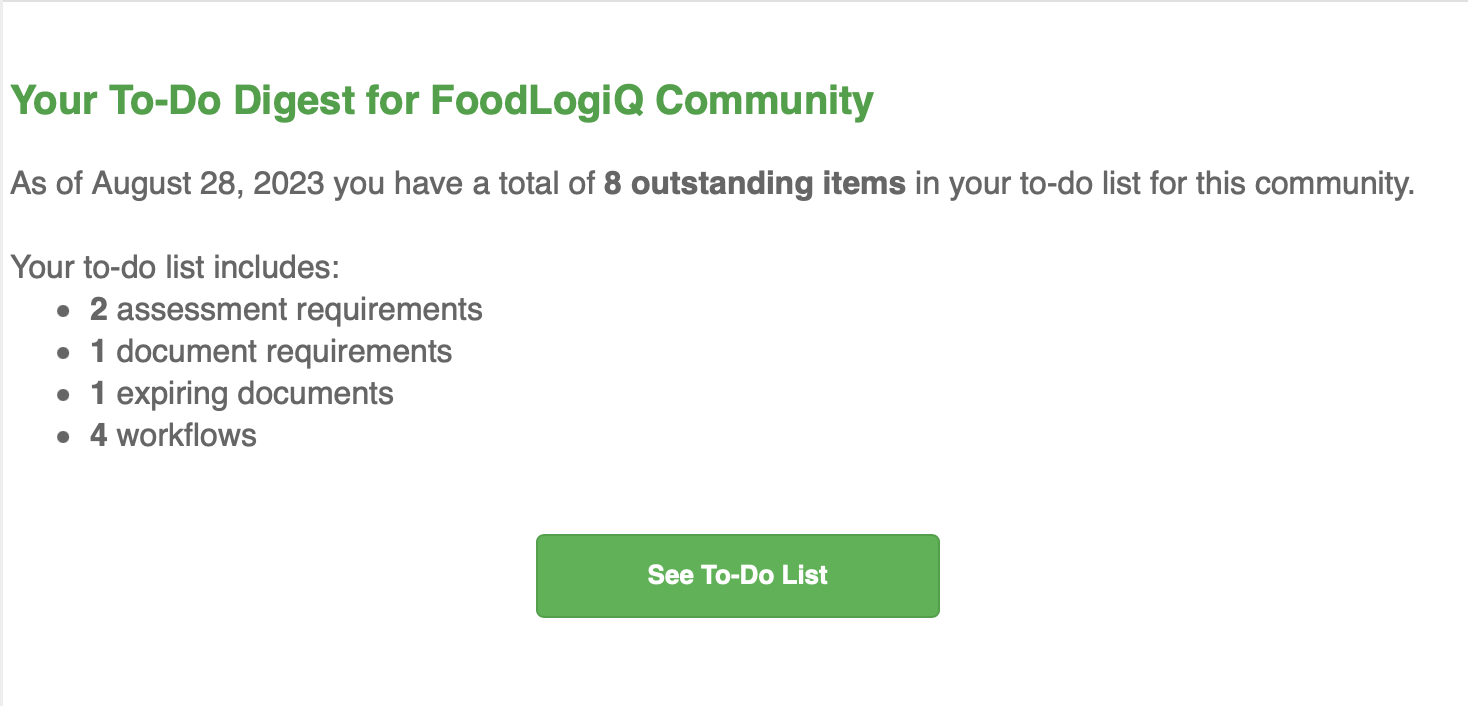 If you are assigned as a Community Contact for multiple customers in FoodLogiQ you may receive multiple emails since each email is a digest specific to the community you are a part of in FoodLogiQ. If you do not have any outstanding items on your To-Do list, you will not receive the weekly digest.
If you are a community owner, you can update or change the setting at any time within the User Management area of your account seen here: