As a Community Owner, you might have access to more than one community. If there is a community that you work with more than others, you have the ability to set it as your preferred community. This will then be the community that appears every time you log in to Connect.
Steps:
1. Click on your company logo or image in the upper right corner.

2. In the dropdown, click on "My Information".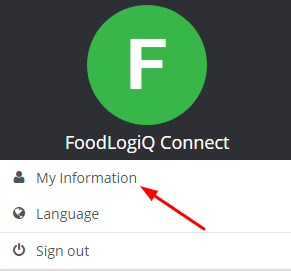 3. In the popup window is a dropbox that will allow you to set your preferred community.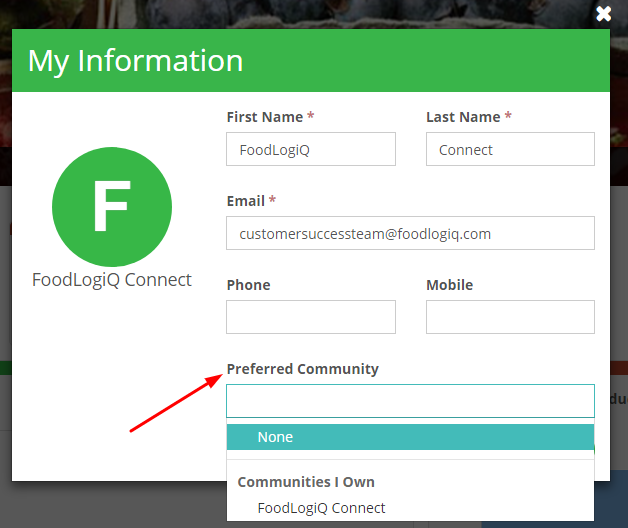 4. Select the one you want as preferred and click Save.
Want to learn more about Getting Started in FoodLogiQ Connect? Check out these quick videos or submit a request below.