Personalize your account in FoodLogiQ by uploading your company logo or an icon of your choosing for your business avatar.
To upload a business avatar click on the cog wheel icon

at the top of the page and select 'Admin'. From the 'Business Information' tab, click on the avatar and select an image from your computer to upload. You can update this avatar at any time.
Recommended Format and Sizing:
JPEG format; Min. 96px x 96px; Can resize in app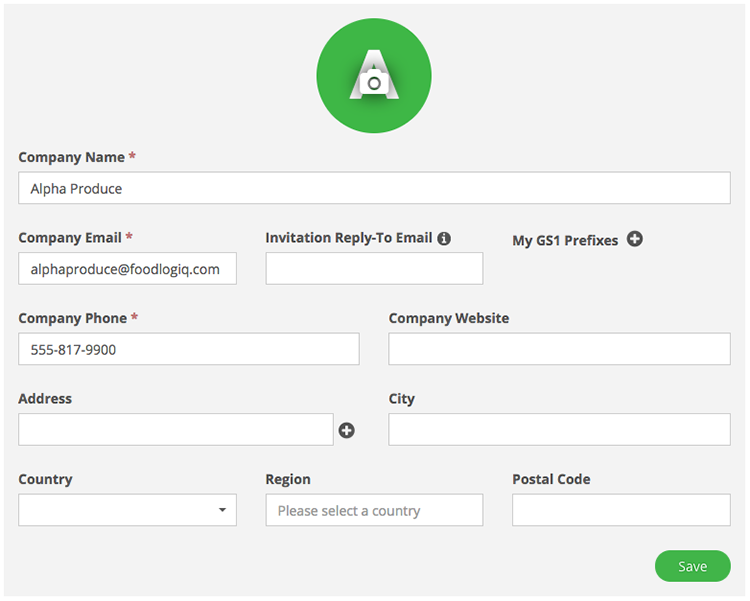 Note: this is only visible to your internal business users for community owners, and will be visible to your customers if you are a member of a community.