As you're managing your community in FoodLogiQ, there may be times that you get stumped on how to complete particular tasks and need to reach out to the FoodLogiQ Support Team for help. There are three ways you can contact our Customer Support team.
Contacting Support
1. Email the team at support@foodlogiq.com
2. Call our toll-free support line at (844) 696-0780
3. Reach the team directly through FoodLogiQ
Details on Contacting Support directly through FoodLogiQ
Click on the green question mark in the bottom left corner.
Select "Technical Support"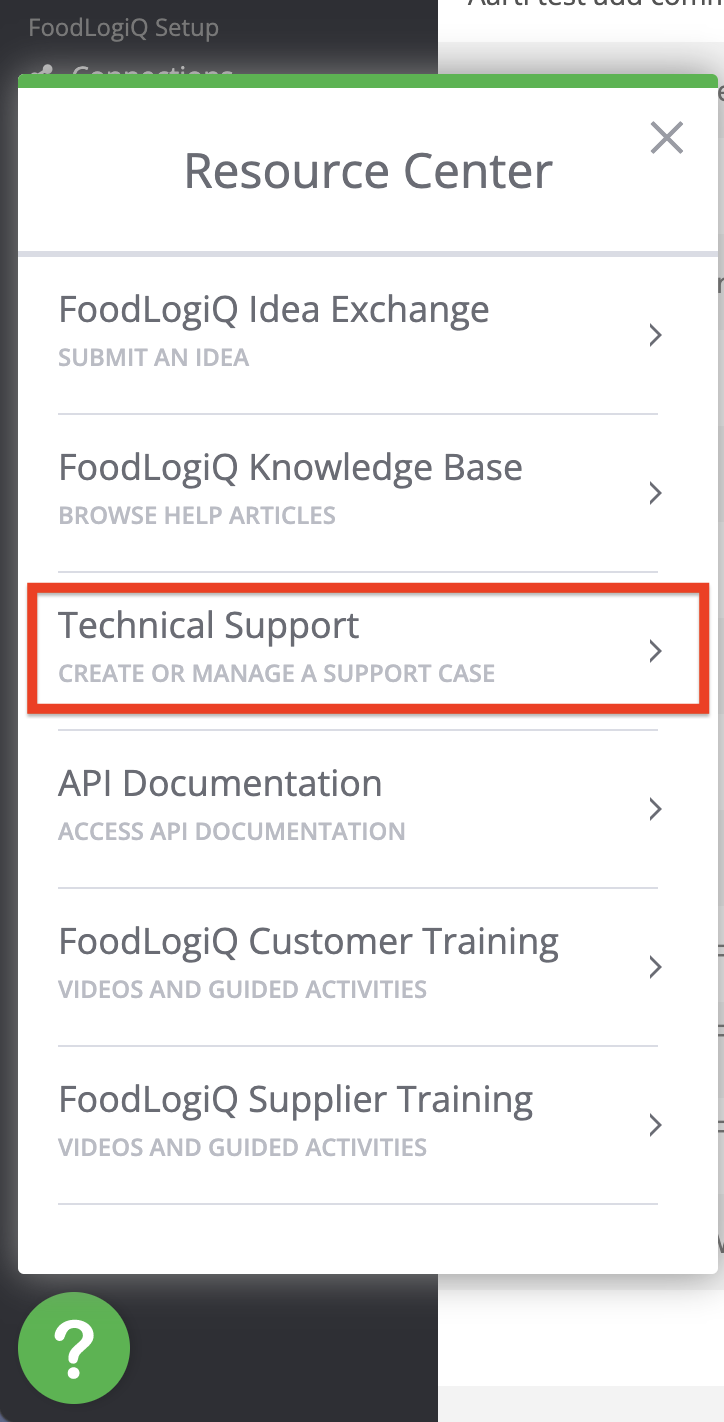 3. Select "Create Support Ticket"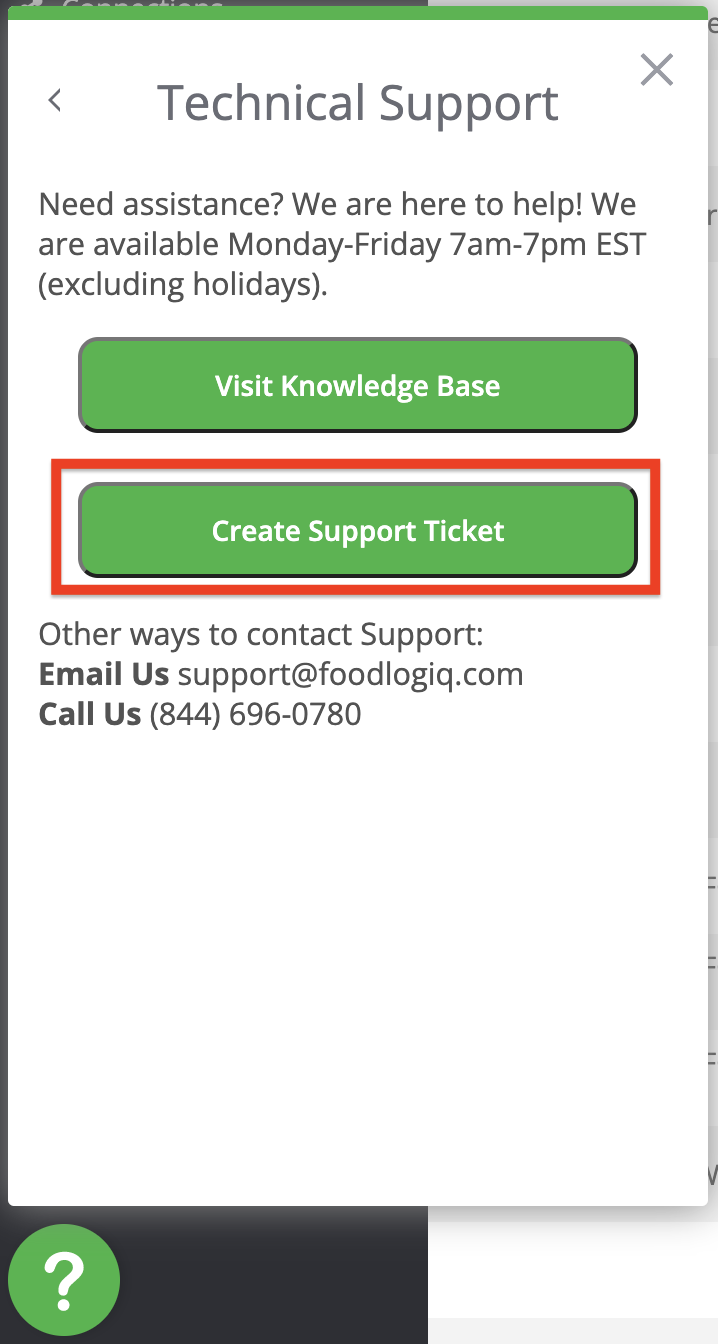 Details to Include when Submitting Ticket
Once you've selected that option, you'll be redirected to a new page to submit your ticket to the Support Team. When submitting your ticket to the Support Team, there are a couple fields that are very important to fill out so we can better troubleshoot the issue and get you back on track.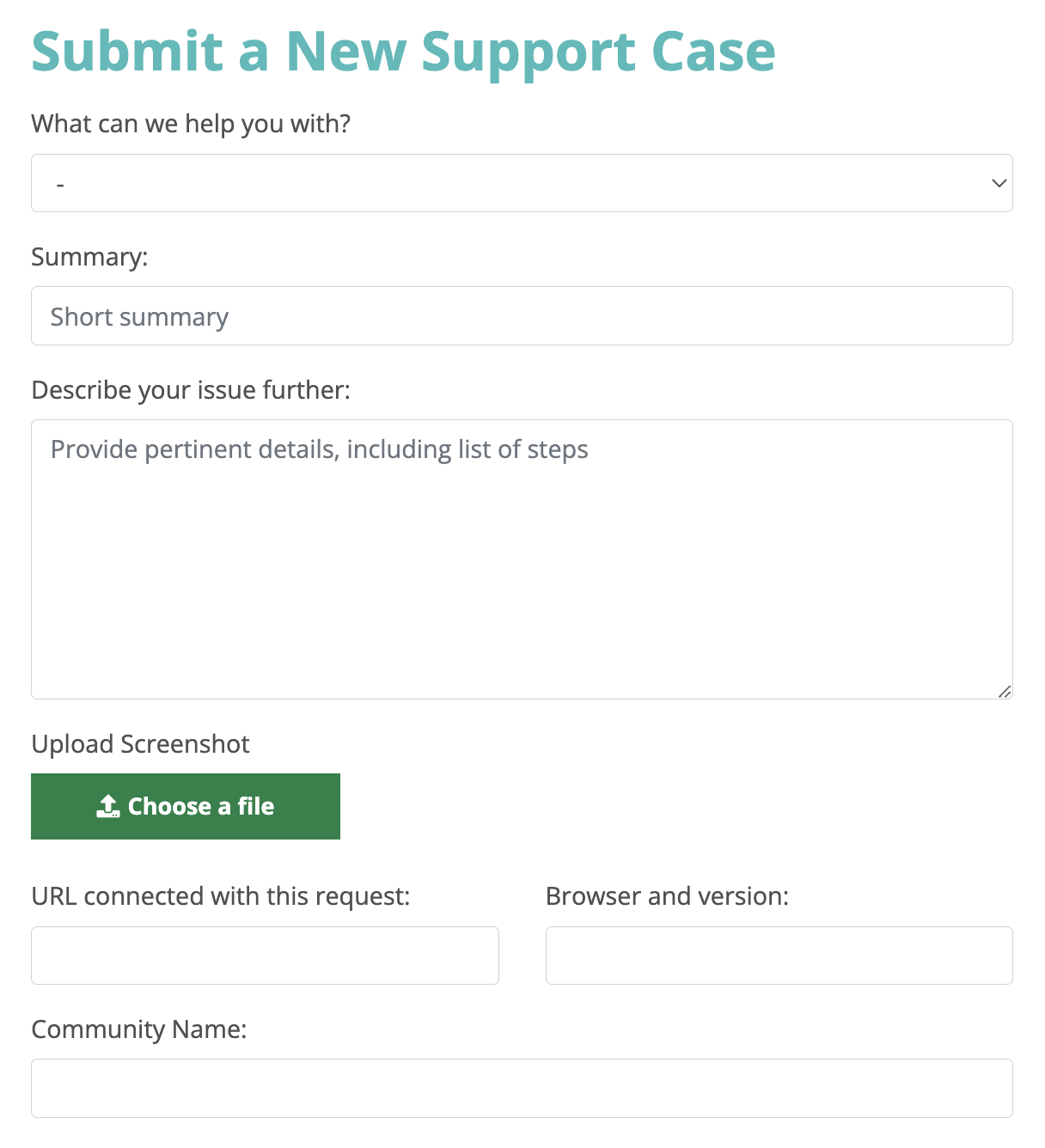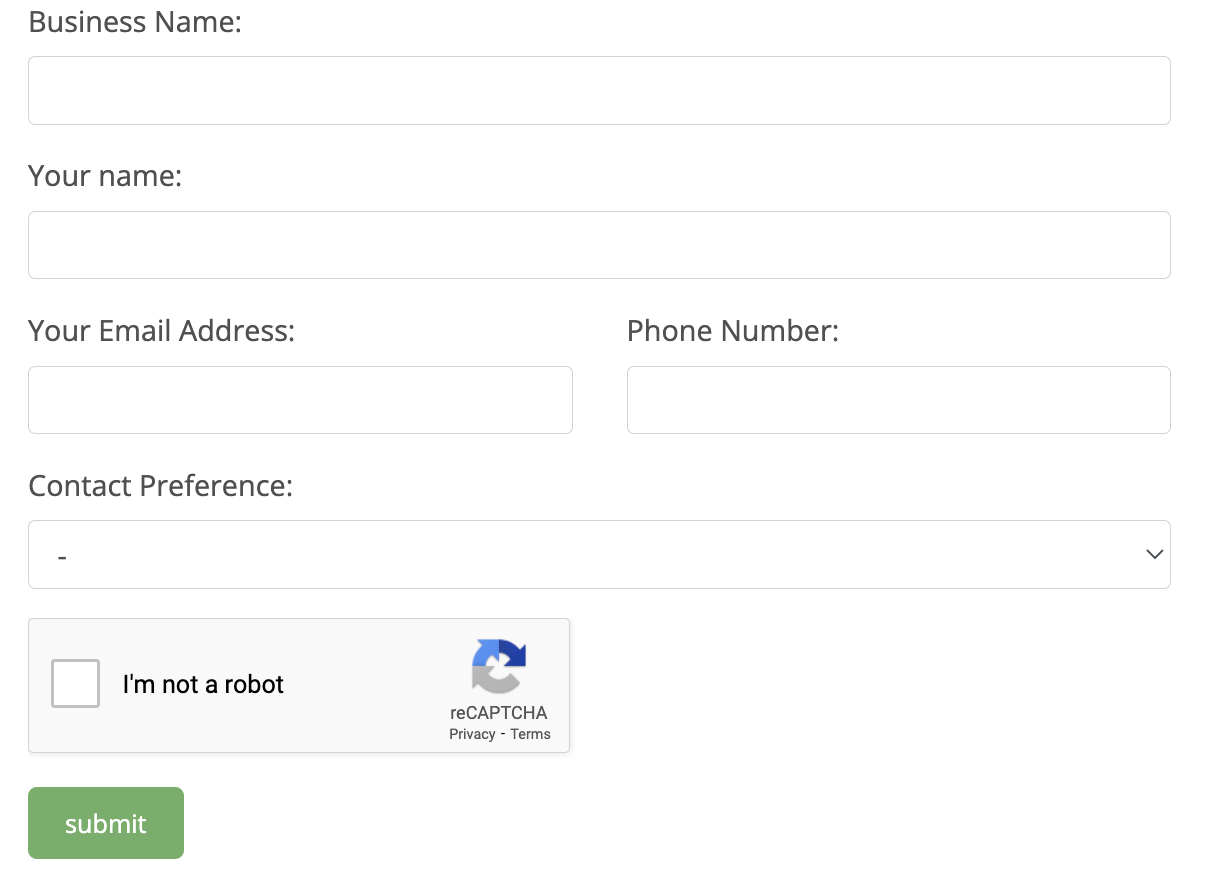 Be sure to select what type of issue you're encountering. This is a short list of overall issues that you could be experiencing and will help us know where to start. It could be any of the five categories below.

Beneath that selection, please make sure that you provide a brief summary followed by a description of the issue you're experiencing. Please be sure to share as many details as possible along with steps that you took to arrive that the issue that you're experiencing. That will help us attempt to reproduce what you're seeing on your end.
If possible, try to upload any screenshots so we can see exactly what you see.
The final piece that will help us with troubleshooting is to have the exact URL from the address bar in your internet browser that will direct us to the same page that you're experiencing difficulty with. Along with that, please also include the browser you're using as well as the version so we can test the issue there.
Finally, please be sure to fill out the contact information so we know how to get in touch with you should we need additional information. The Community Name will be the community in FoodLogiQ that you either manage or are a part of. If you're a part of a community, please include your Business Name as well.