As a Community Owner, it is important to monitor the onboarding progress of suppliers into your account. The following tools are essential in monitoring your progress to meet your project goals:
Widgets are a quick snapshot of the data within your account. Many widgets are interactive, which allows you to see a high-level overview of various data shared by suppliers. Add widgets to the Dashboard in Connect to reflect the number of suppliers in a certain status, the number of open workflows, the average days taken on onboard, and more.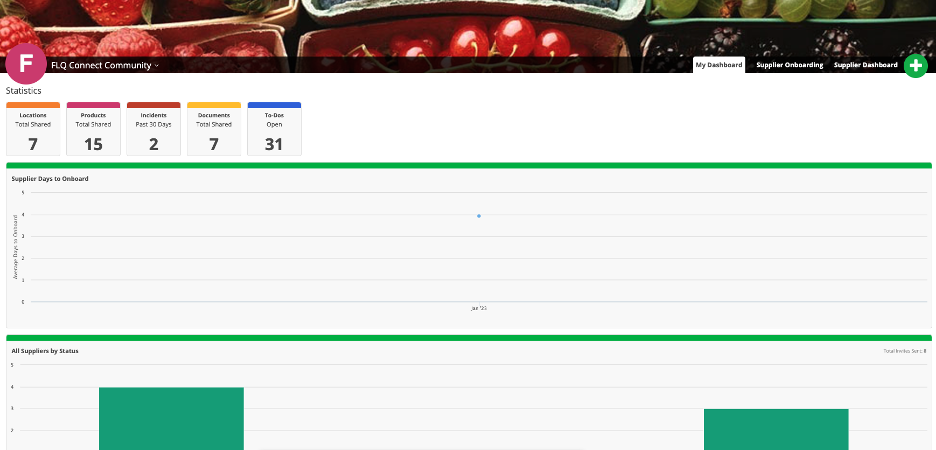 More formal reporting options are available using the Reports feature. Within the reports feature, build graphs and charts to reflect the data shared by suppliers. Reports can be built for most areas of the platform including products, locations, documents, and more.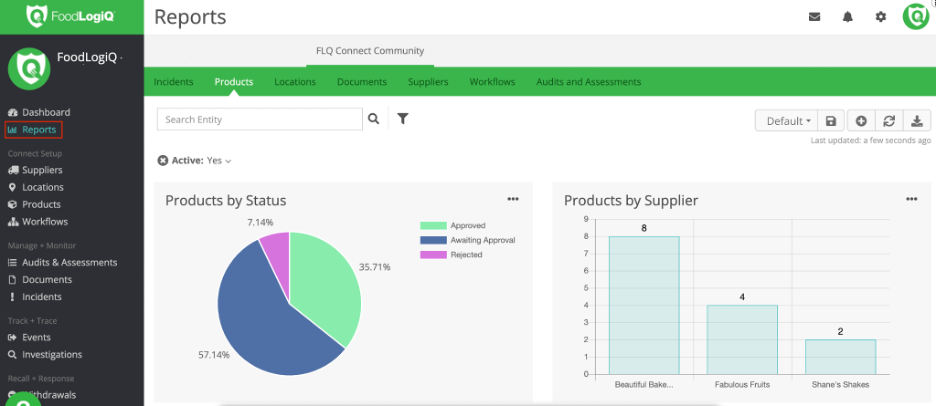 Within the list views of the many areas available within Connect, building Saved Views allows community owners to quickly filter through their supplier shared data. Dynamic saved views can be built easily by adding filter(s) and columns. Saved views can also be shared with other users within the account, allowing for ease of reporting.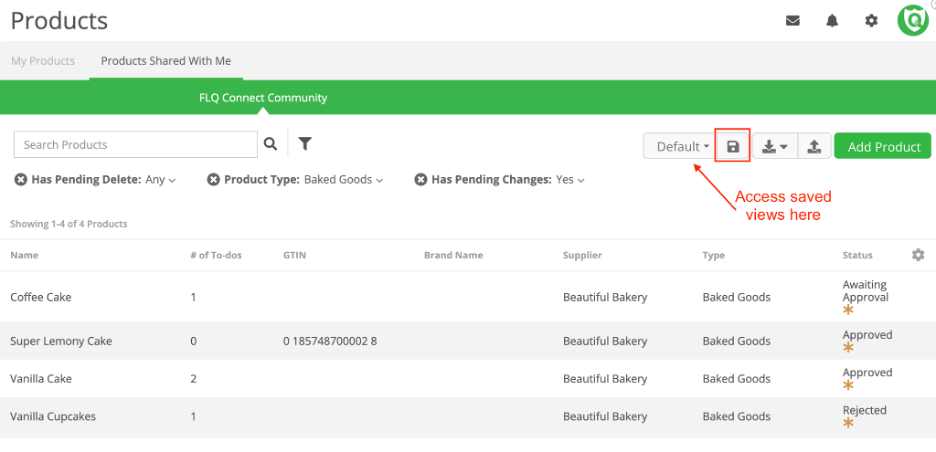 Sending Reminders
There are several ways suppliers are reminded of the pending tasks they must complete. Every Monday, suppliers will receive a digest email of their outstanding To-Dos. If due dates are configured for onboarding workflows, notifications will be sent as those due dates draw nearer. Reminders to individual suppliers, groups of suppliers, or your entire community can be sent through the Community Message Center, allowing you to correspond with community contacts.