Supplier Group Permissions are the primary way to limit access to certain suppliers or supplier groups and their associated data. This form of role-based access control (RBAC) is recommended when you have user roles that are only responsible for reviewing and working with specific supplier groups, allowing individuals to focus on the work they are responsible for and potentially protect privacy on certain types of shared data.
Applying supplier group permissions affects whether users that belong to the role can view supplier data, including their products, locations, documents, assessments, and workflows.
Users with the ability to configure (edit) user management will be able to configure which suppliers that role can view or work with. Users with view-only access to user-management can see these supplier groups on the supplier permissions, but will not be able to edit them.
How to Give Specific Roles Permissions to Supplier Groups
1. Once logged into Connect, click on the cogwheel icon

near the upper-right corner.
2. Select User Management from the drop-down menu.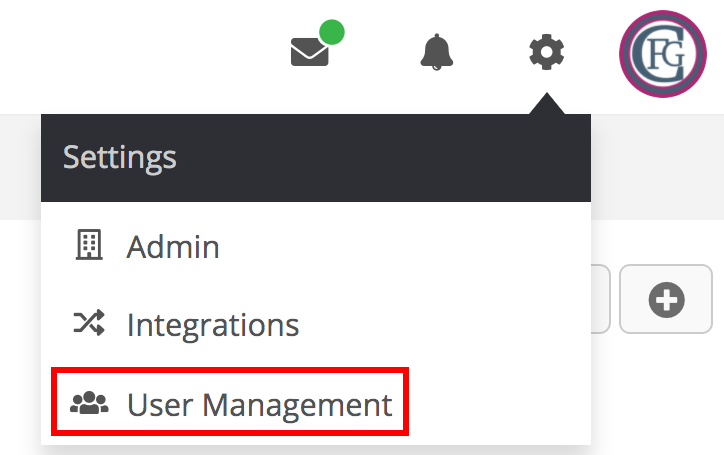 3. Go to Roles.

4. Here you will see a list of all of the roles you have created. Click on the plus icon

to add a new role or click on a role name in the list to edit an existing role.
5.Within the Administration area, you will see a Suppliers section for specifying permissions for supplier groups. Here you will be able to determine if this role has View or Edit access for all suppliers or only specific supplier groups, which can be selected in the form.

Please note: By default, each role will have access to all supplier groups.
6. Once you are done modifying supplier group permissions for your custom role, click Save. Visit the Custom Roles and Location and Product Groups Knowledge Base articles to learn more about assigning custom roles and other role-based access options.