The following screenshots are from a Motorola TC52 device, but will generally apply to other Motorola systems.
1. Install the FoodLogiQ mobile application. Go to this link for instructions on installing the application.
2. Enter the Datawedge application.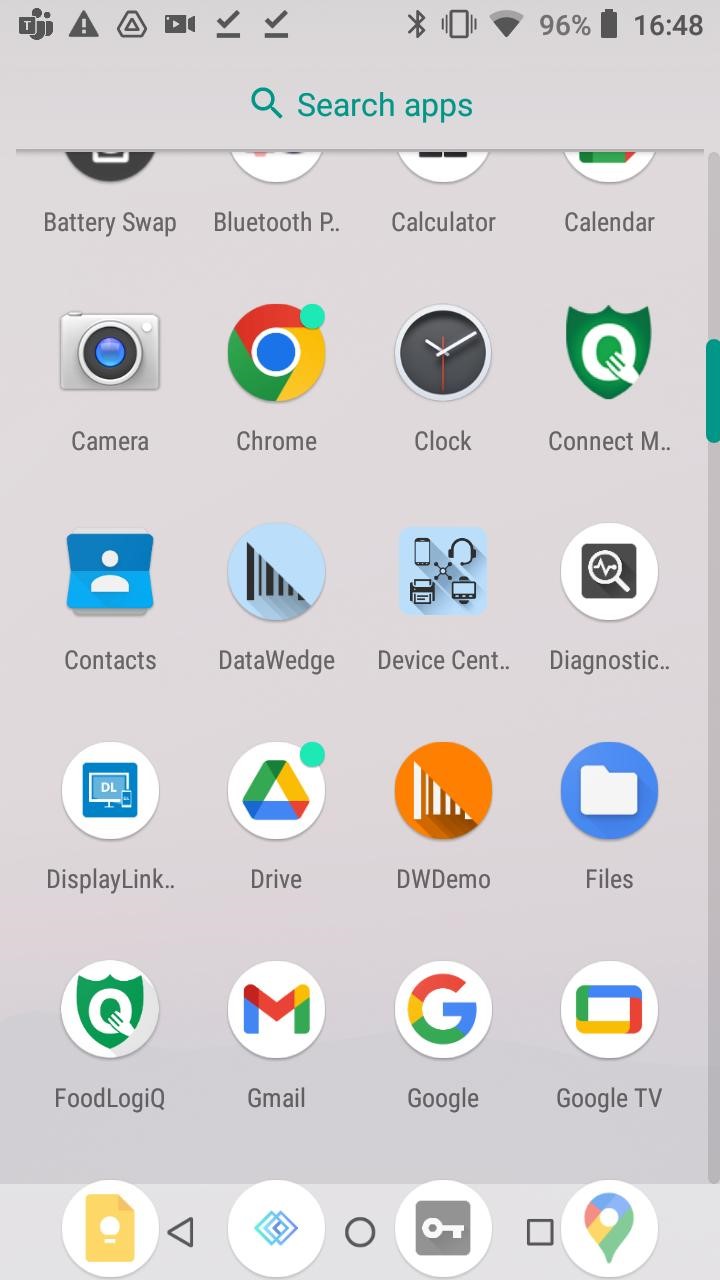 3. Click the three-dot menu button to create a new profile, and select New Profile.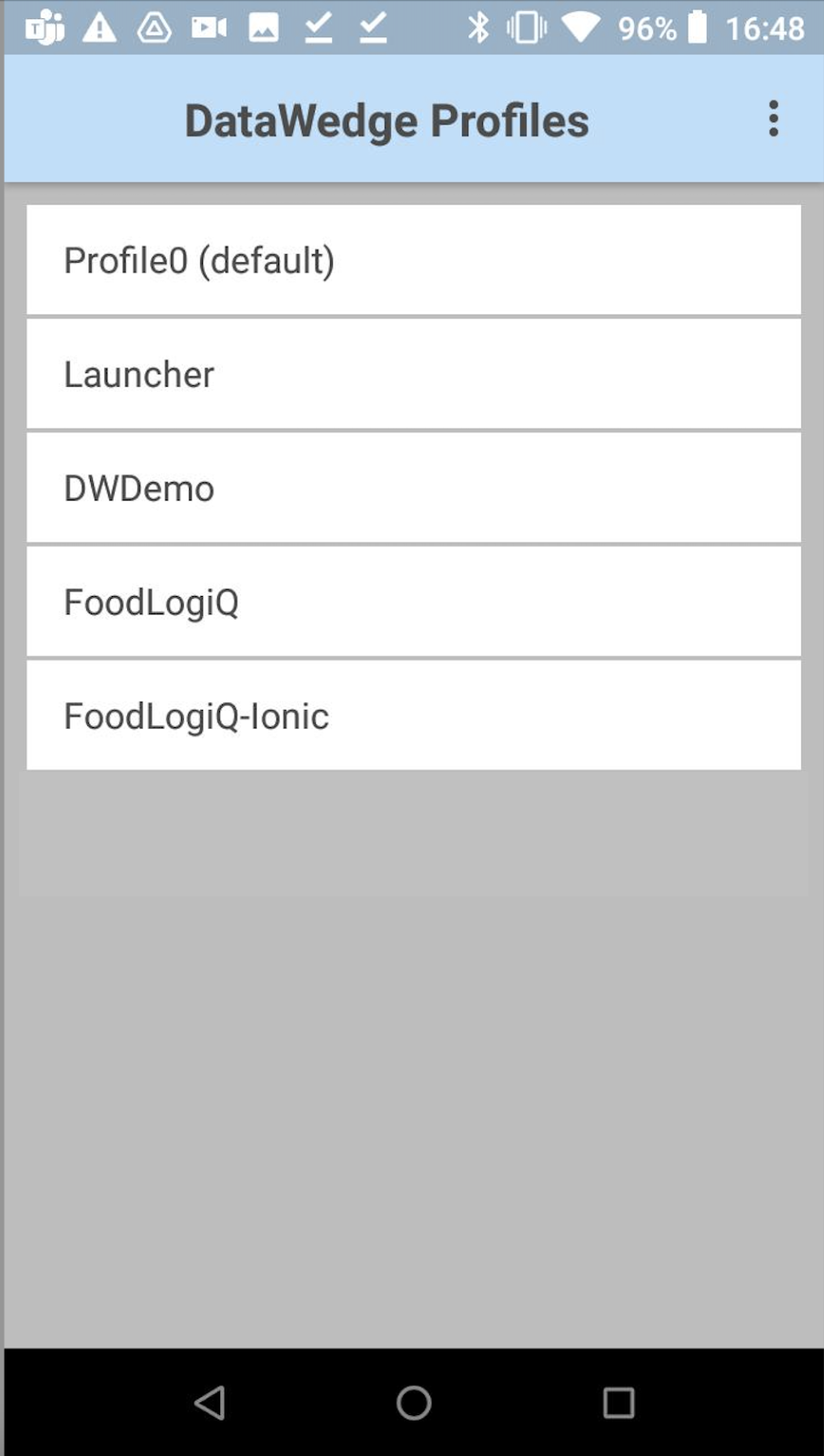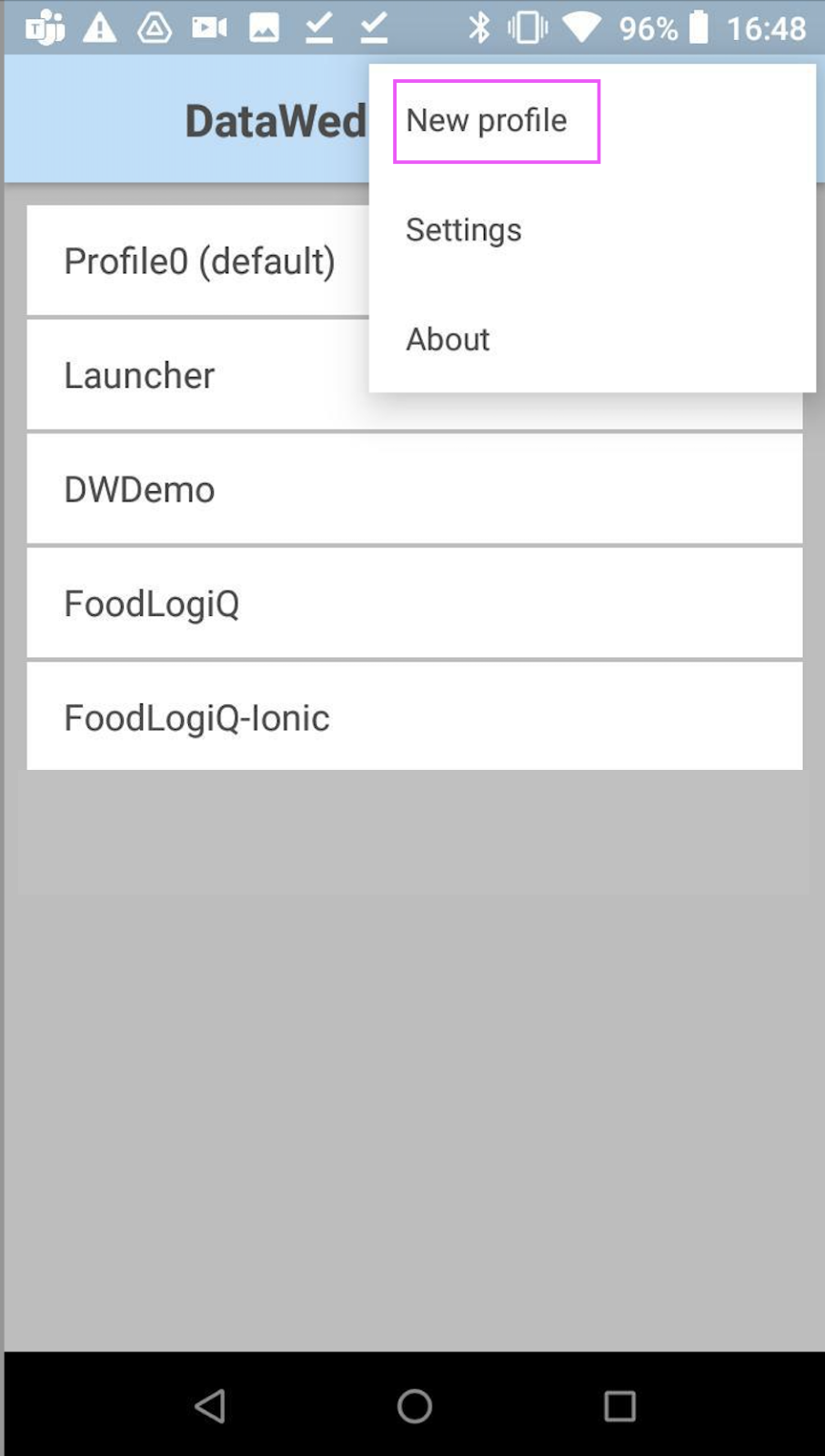 4. Give the profile a unique name. The name we've given here is "Connect." You will now see it listed as an available profile.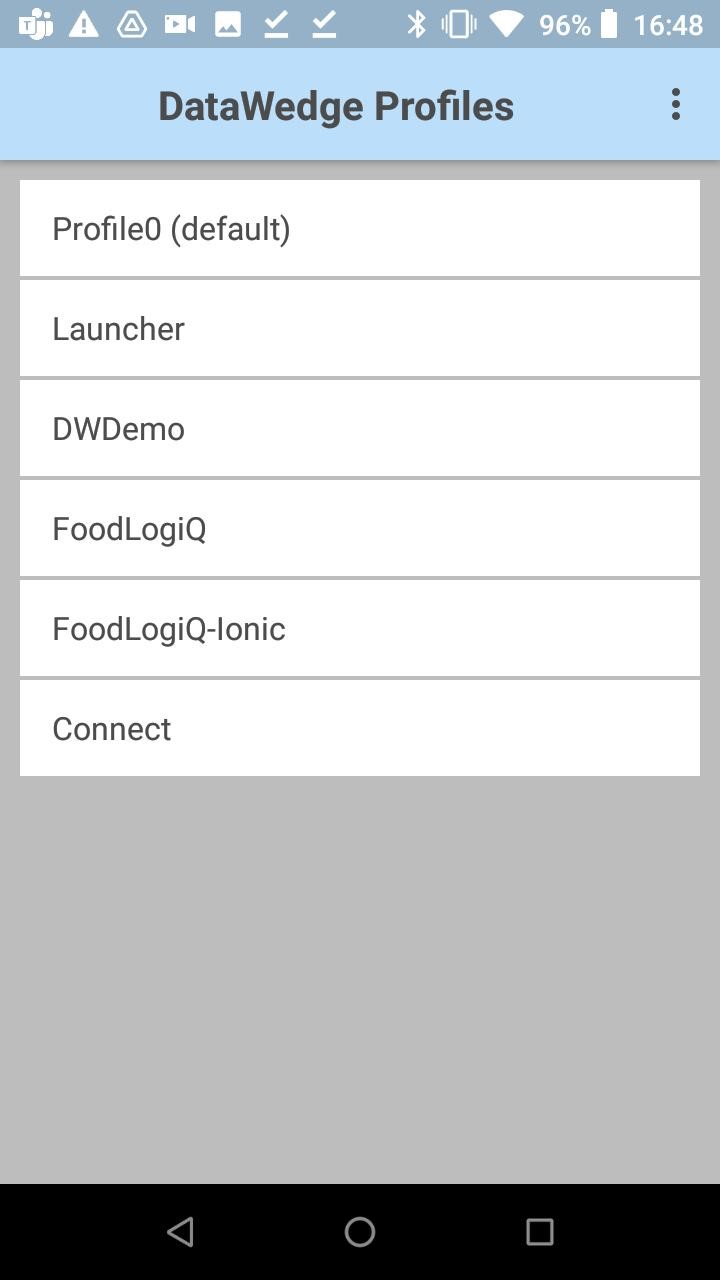 5. Click on the profile to bring up its information. Select to edit the Associated Apps under the Applications section.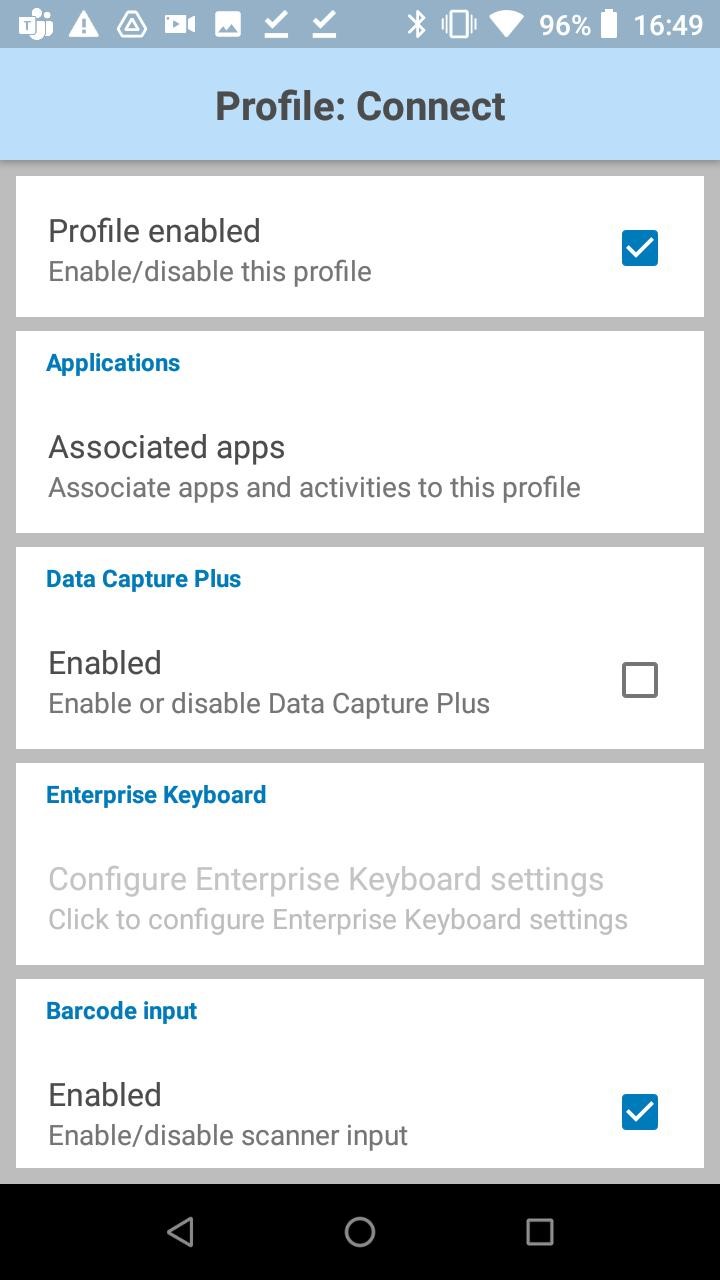 6. Use the three-dot menu button to add a new app/activity.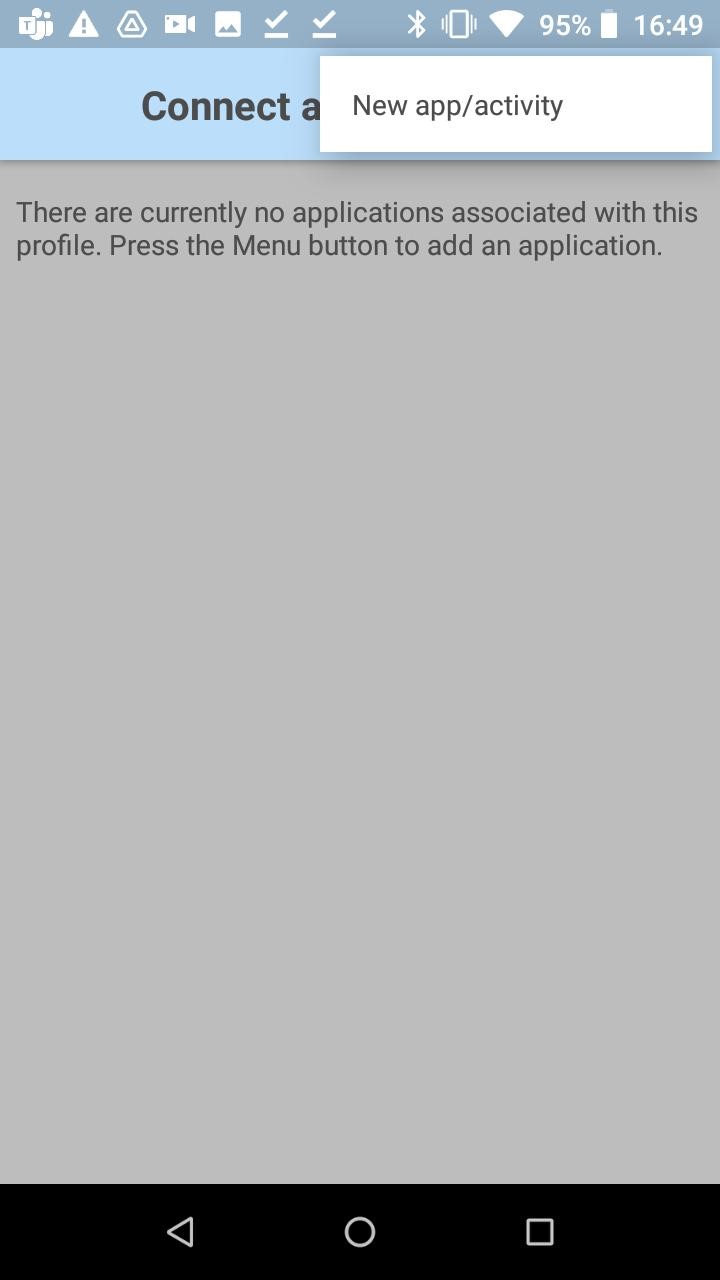 7. Scroll down to set the associated application to com.foodlogiq.connect.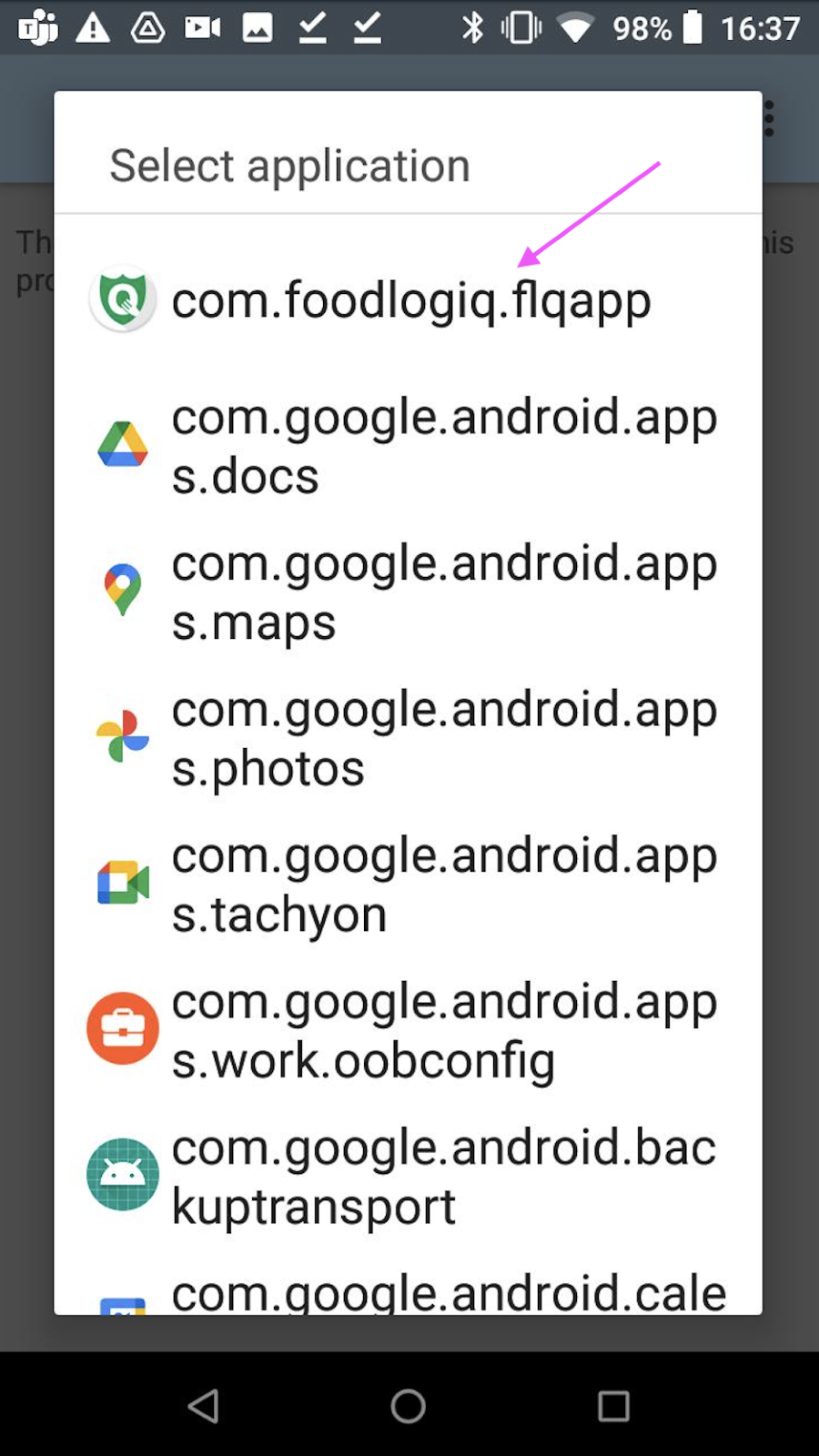 8. Select the top entry * as the activity.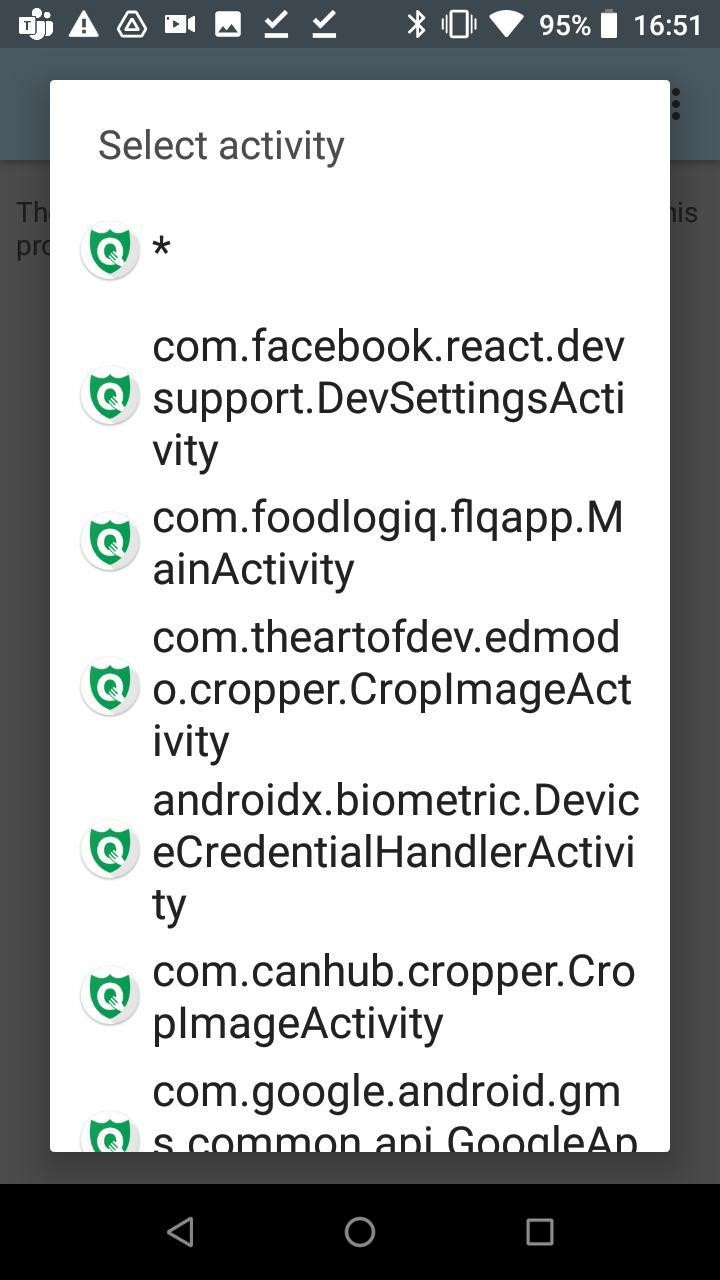 9. Navigate back to the profile, scroll down to the "Intent output" section, and enable the intent output by selecting the checkbox.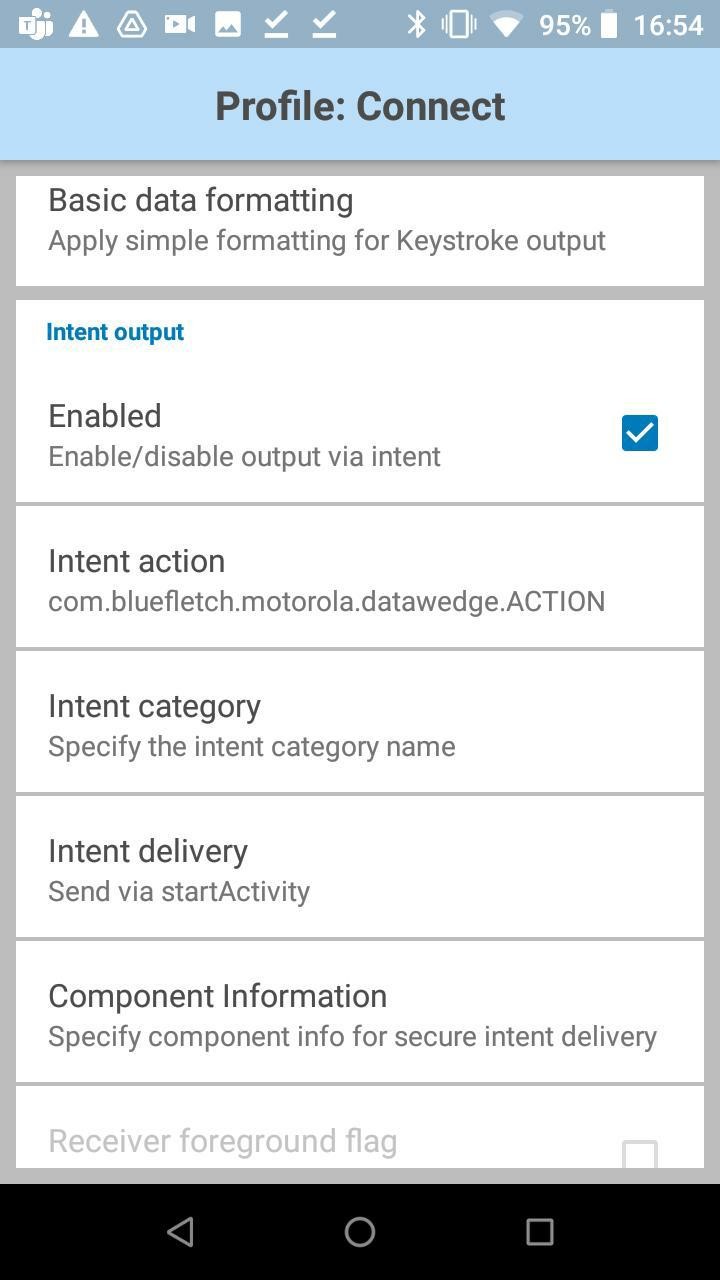 10. In the same "Intent output" section, manually set the Intent Action to com.bluefletch.motorola.datawedge.ACTION. Be careful not to let Android autocorrect - it may autocorrect to capitalize "Motorola" and add a space in between "data" and "wedge."
When complete, your screen should resemble the image above.
11. Leave the datawedge application. You can now use the FoodLogiQ Connect mobile application to scan!