Roles are where you define the permissions for everyone using FoodLogiQ for your business. By default, you are assigned the Administrator role, with full access to all features. Perhaps you want to make a restaurant role that can only see incidents, or give read-only access to a member of your Marketing team. You can customize a set of permissions by creating custom roles.
Creating a Role
Roles are created and configured by visiting the "User Management" page (click on the cog wheel icon

in the top right and select User Management from the dropdown menu):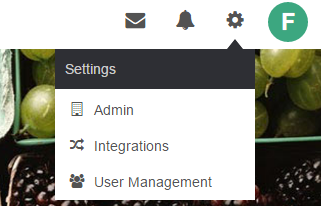 To add a new role, begin by clicking the "Roles" tab. Then click the

button on the upper right. You will notice that there are View and Edit options for each area of FoodLogiQ. Work through the list and assign them as you see fit. To apply the roles to a particular user go to the Users page and select the applicable roles from the dropdown.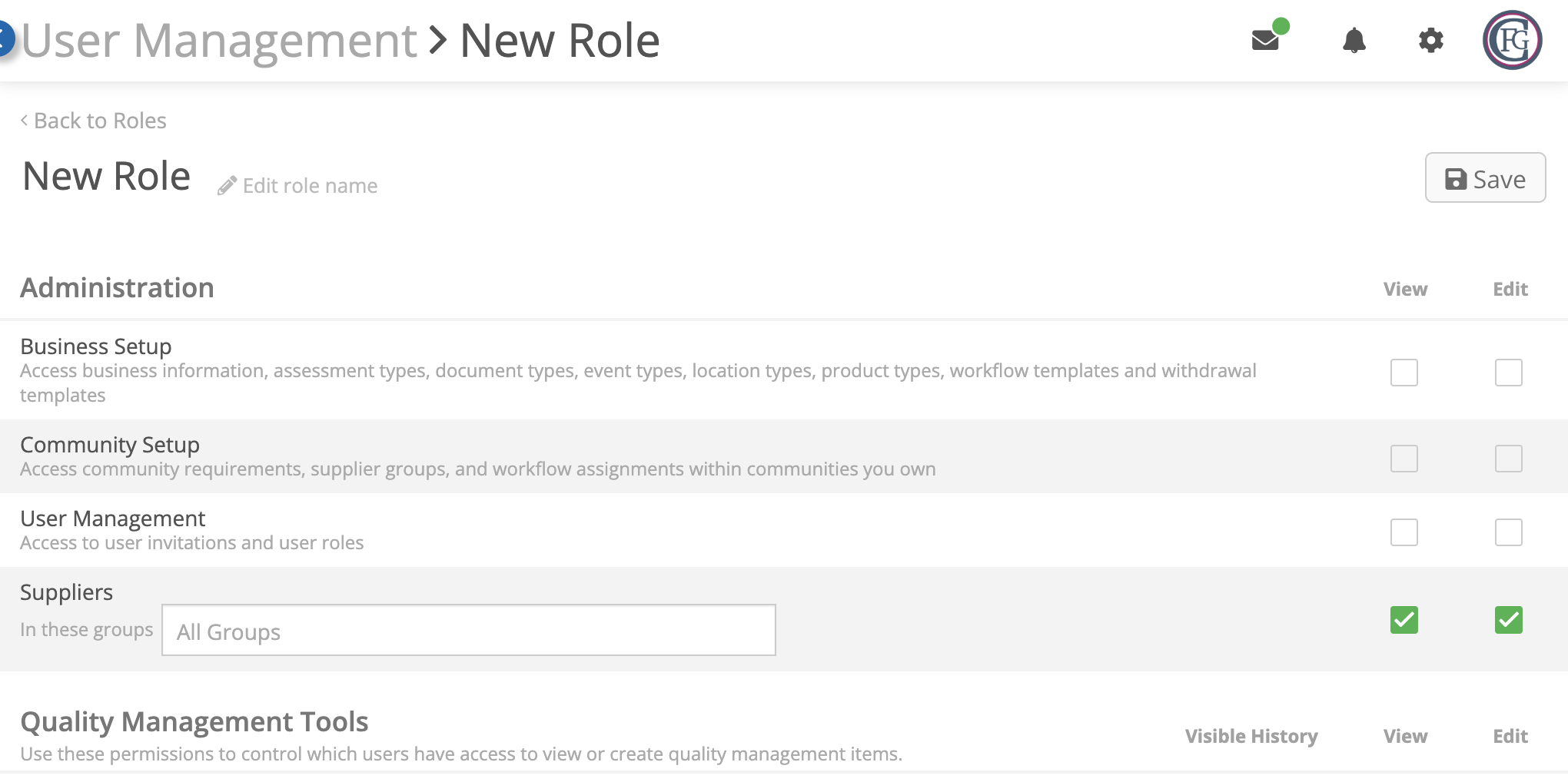 Need more help configuring custom roles? Here's a quick video for suppliers with some common examples of custom roles that may be helpful in managing your account.