You might find the need to delete a Product Flow that you previously created or change which Flow you want to assign to a product type. When you take either of these actions, any Flow that has Product Types associated with it will need to be mapped to a different Flow. For more information on configuring Product Flows, see this article.
Details on Initial Product Flow Assignment
Details on Reassigning Product Flows to Product Types
1. Go to Products > Product Types
2. Scroll down to the Approval Flow dropdown and select from the list of Flows you have created.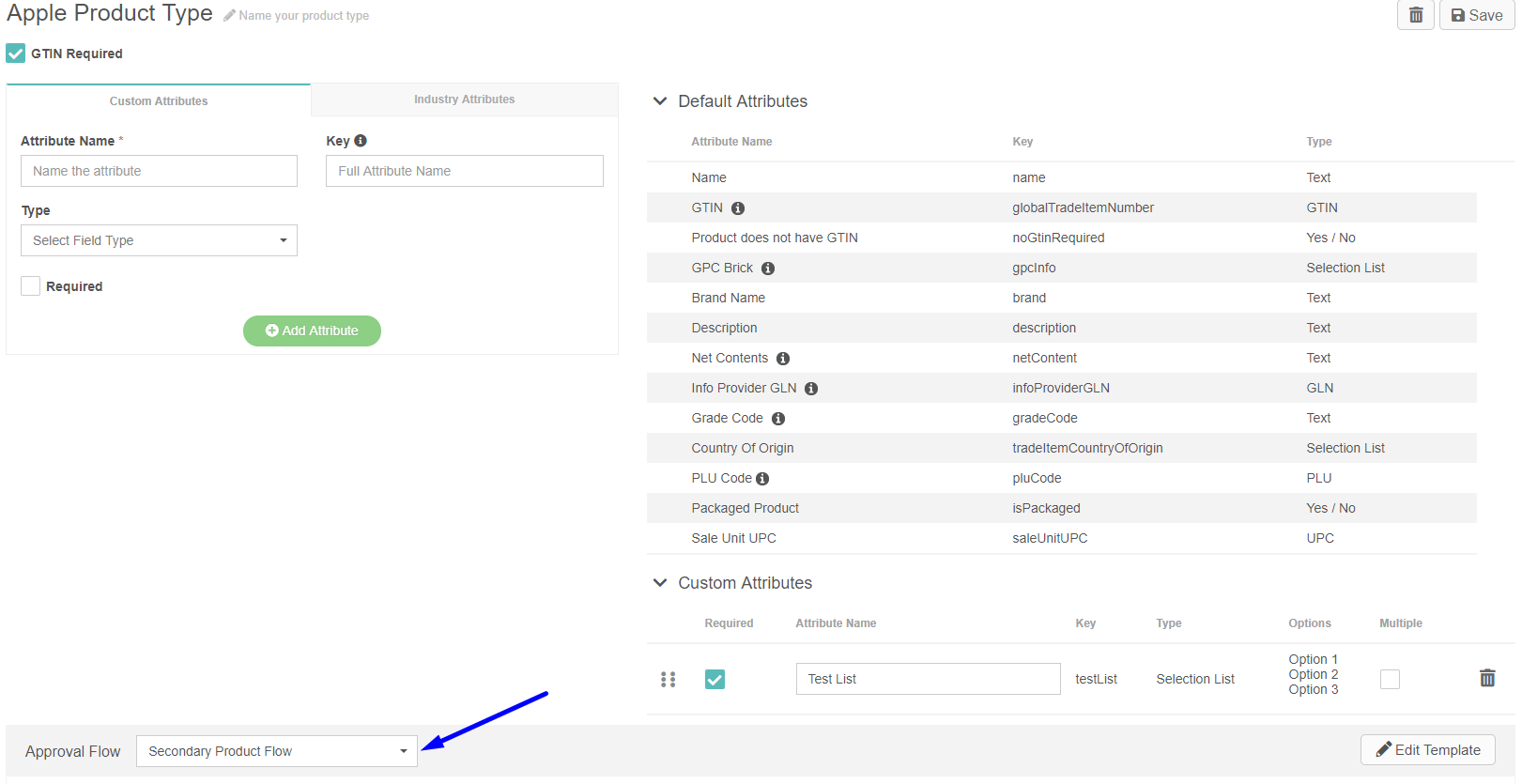 Similar to the popup you receive when deleting a flow, if you have Product Types associated with the Flow, you will be required to remap the Type to a different Flow.
Details on Deleting Product Flows
You can delete flows by clicking on the trash can

icon located on the flow details page. Before removing you will want to make sure that you've updated any transitions that previously pointed to the step.
If the flow you want to delete already has product types using it, you will receive the following pop up when you click the delete icon: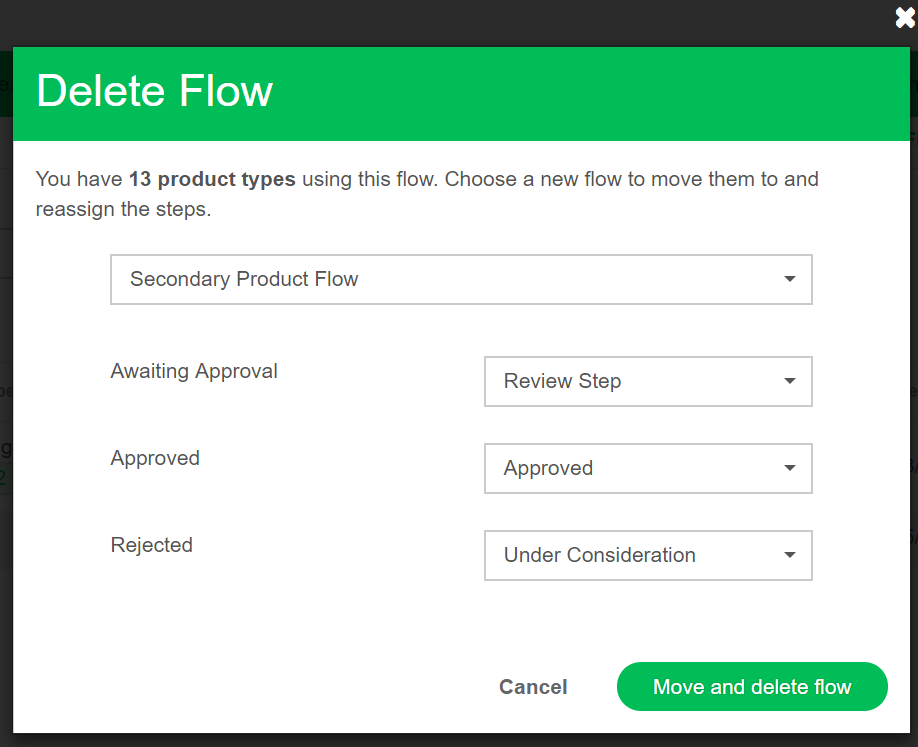 If you get this pop up, you will need to choose a new flow to move the types to as well as reassinging all the steps. See the details section below for steps to take to remap the flow.
Details on mapping product flows
1. Using the dropdown at the top, select an alternative product flow that you want to associate the Product Type with.
2. For the existing steps, select which step in the alternative workflow you selected.
Note - you can enter custom names for these steps when you are configuring the Product Flow