As a Community Member
The community owner may request changes to the products you've shared with them. If this occurs, your account's community contact(s) may receive an email with details about what they want you to update. This notification will provide a link to quickly access the product detail page for you to make the desired change. To make changes, click Edit Product Information. Once all changes and/or updates are made, click Save & Share.
As a Community Owner
If you need to edit your own products (not shared with a community), click Products in the left hand navigation then click on the My Products subtab. You have two options for editing:
Edit or Delete Individually: On the Products page under "My Products" you should see a list of your products displayed, one per row. You can quickly delete any of your "My Products" you wish by clicking the trash can icon

on the right. If you would like to edit or view the product details, click the item name, make your edits and click "Save" when complete.
Delete in Bulk: If you want to delete multiple products, simply click the checkbox next to each you wish to delete, then select the trash can icon in the green bulk actions bar at the top of the page.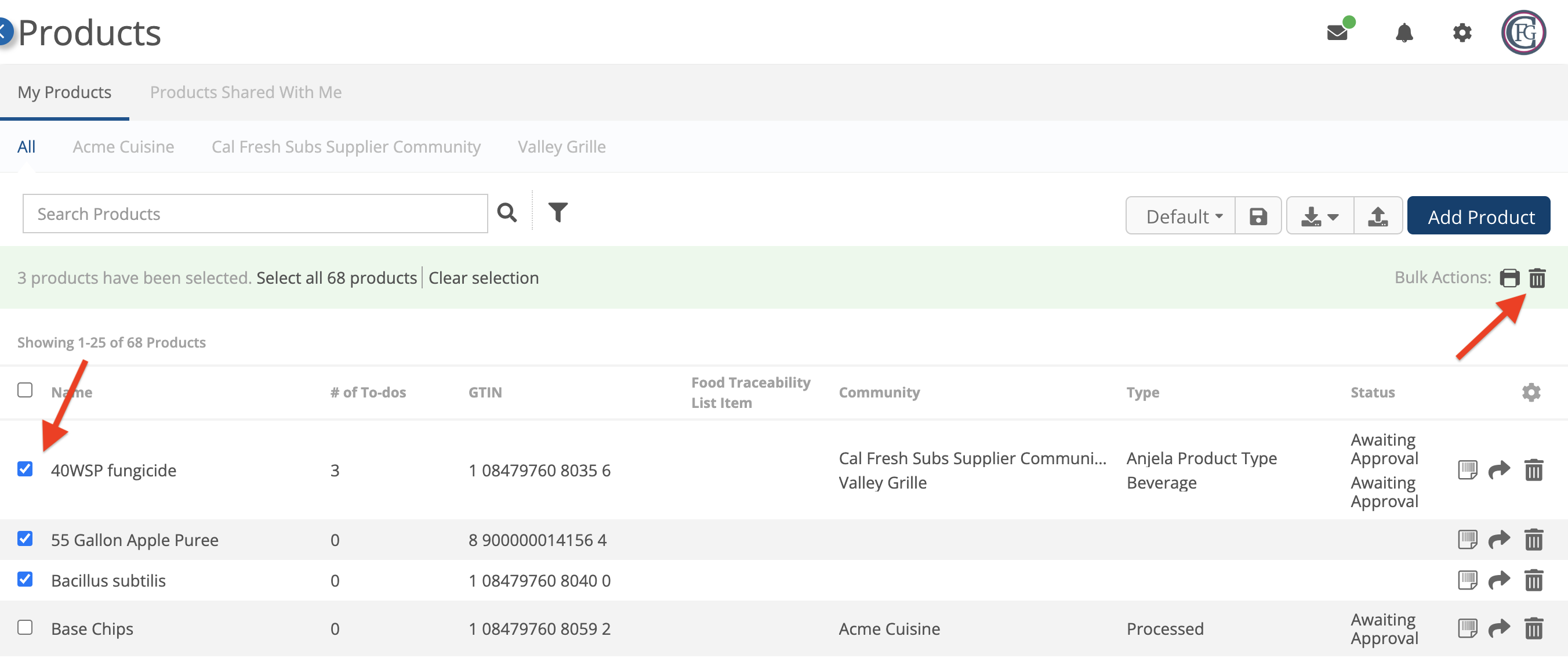 Edit in Bulk: If you want to make edits in bulk you will need to user the .csv import template. For detailed instructions on editing products in bulk, please visit Changing Product Information in Bulk.
For more information about products, please view the links below: