There are times that the names suppliers give their products can be confusing and not intuitive. As a Community Owner, you might want to assign a Display Name that makes sense to your company's users for products shared by your suppliers. By default, the display name will appear the same as the product name assigned by suppliers. The Display Name
Steps to Changing the Display Name for a Product
1. Navigate to the Products link in the left Navigation Bar. Make sure you are on the "Products Shared with Me" tab.
2. Open the product you want to add a display name to.

3. Enter the Display Name that makes sense to you in the "Edit Display Name" box at the top of the screen.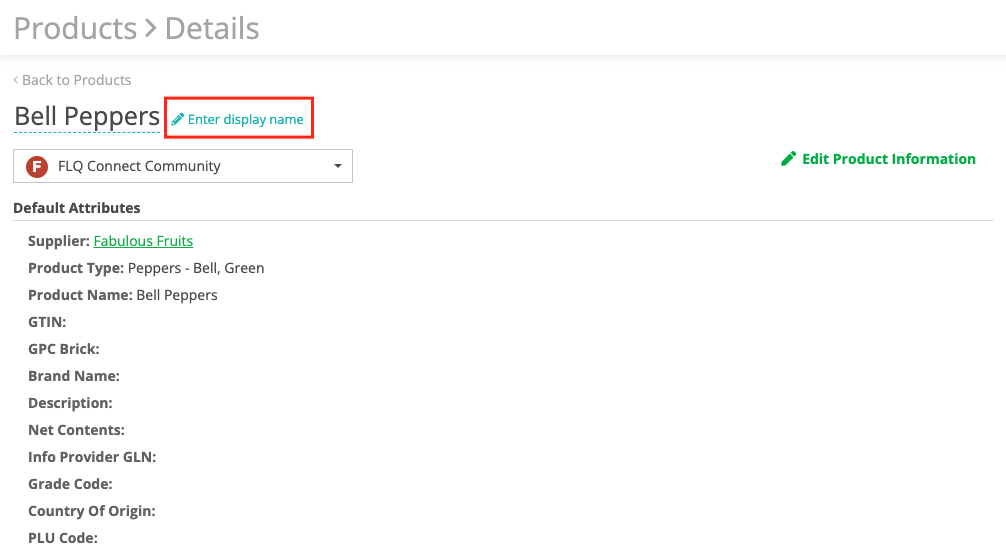 4. Hit Enter and the new Display Name is automatically Saved
Sorting Display Names
On the Products Shared with Me page, you have the ability to add a Display Name column and sort it alphabetically:
1. Click the cog wheel icon on the right side of your list view

2. In the "Configure Columns" popup, click the box next to the Display Name feature then click Save.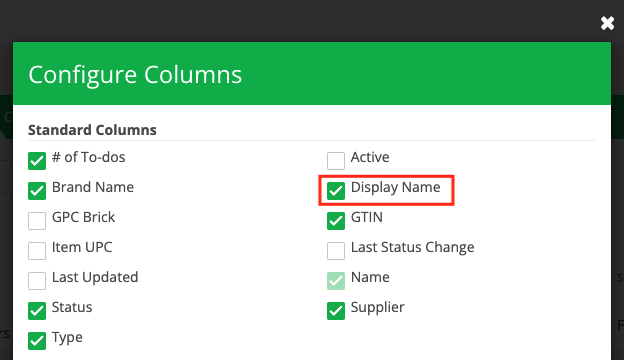 3. Click the Display Name column header to sort it A to Z, or Z to A