Finding your workflow
If you have been assigned a workflow and need to complete a step in a workflow, you can access the workflow in 2 ways.
1. Dashboard - If you are completing an onboarding workflow, you will see the step of workflow appear. From there you will be able to complete the task that you are being asked to complete. Once done, you will mark the step complete to go to the next step.

2. Workflows Page - Click "Workflows" in the lefthand navigation menu, then locate the workflow that has been assigned to you. If you are a member of multiple communities, select the appropriate community from the faint blue bar at the top. Click on the workflow name to launch the workflow.

Completing a Workflow
Find the step that you are responsible for completing and click on the step – this will take you to the page where you can complete the step.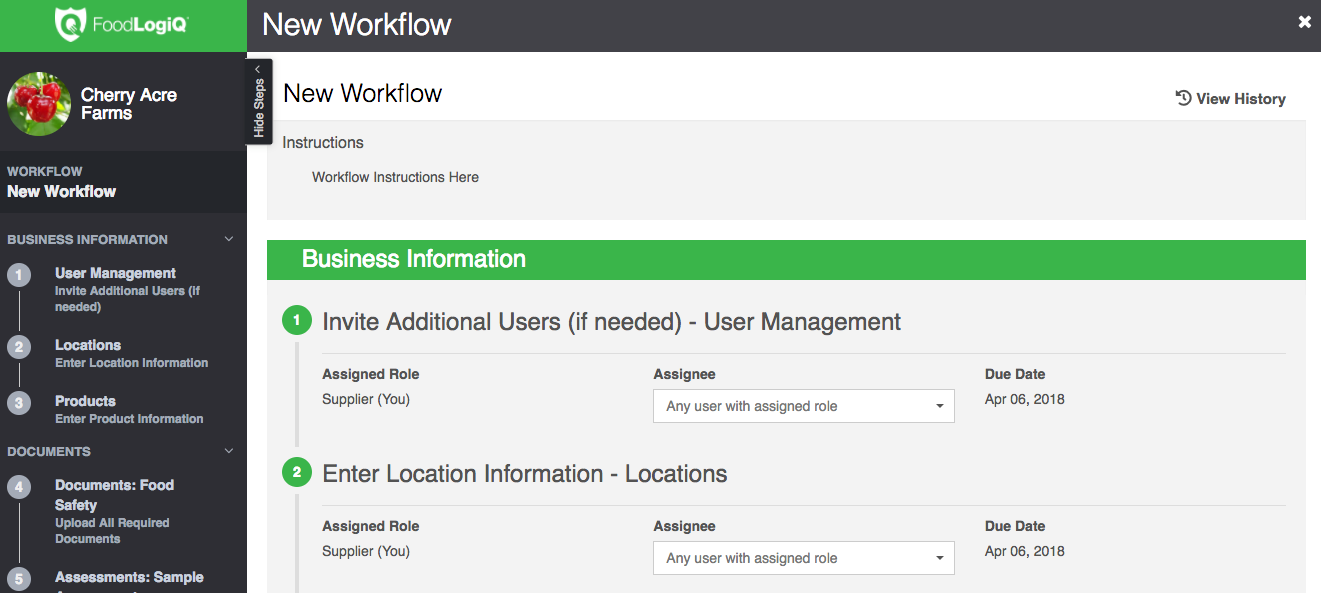 Complete the intended step.

There are instructions on what to do on the right side of the page.

Mark as Complete – Once you have finished the step, you should mark it as complete by clicking the check box on the top right side of the page.

Under the Step Actions section, there is a running history section. The history displays when the step became active, was completed, and any comments that have been entered on the step.