Workflow instructions can be configured by the Community Owner within their workflow template creation. Each workflow step has notifications enabled by default. When step-based notifications are enabled, then:
If the step is assigned to the supplier, all Community Contacts with View and Edit permissions for workflows will receive a notification that the step is now available, if a community contact is not provided the administrator will receive the notification.
If a step is assigned a role or user then that notification will route to that user or role.
Below are examples of the notifications you may receive:
Workflow First Initiated: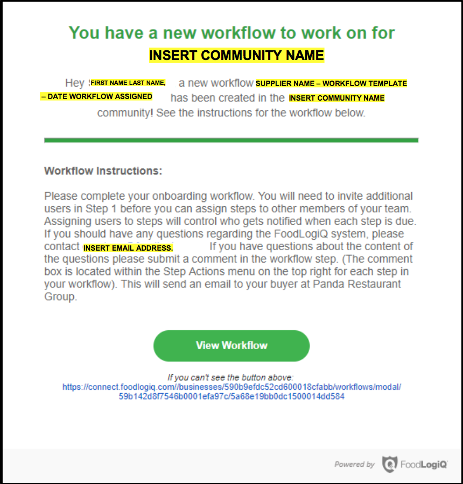 Workflow Step Available: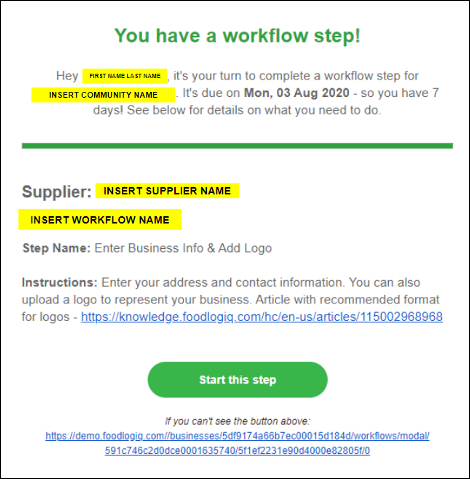 Workflow Step Assigned to you: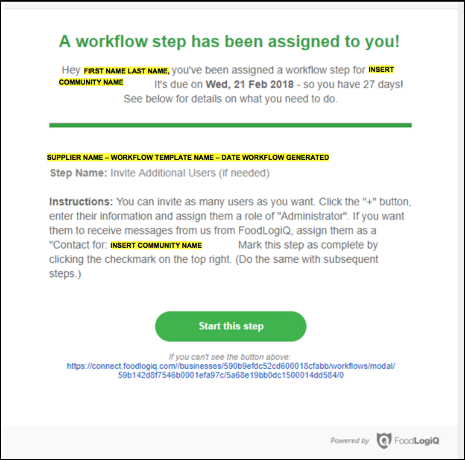 Workflow Community Owner Review Step: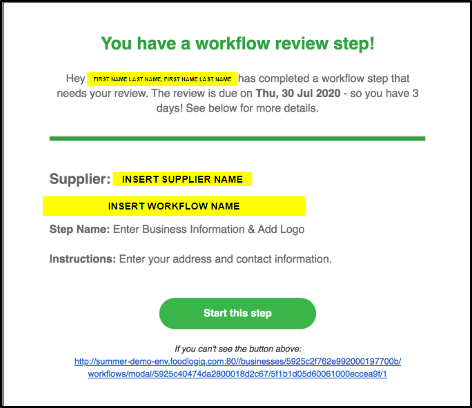 Workflow Step is Returned to Supplier: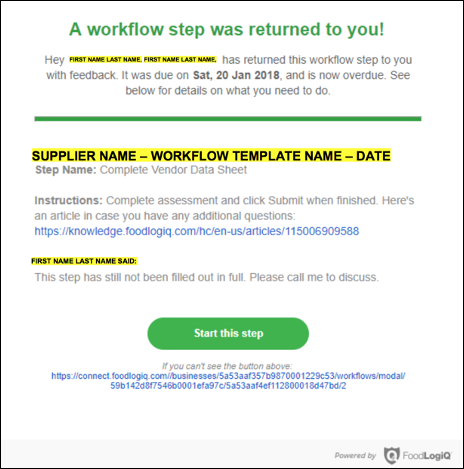 Comment Added on a Workflow: