Getting products removed quickly and efficiently can prevent them from getting in the hands of consumers. After creating a recall, monitor responses and the status of the recall using the real-time dashboard.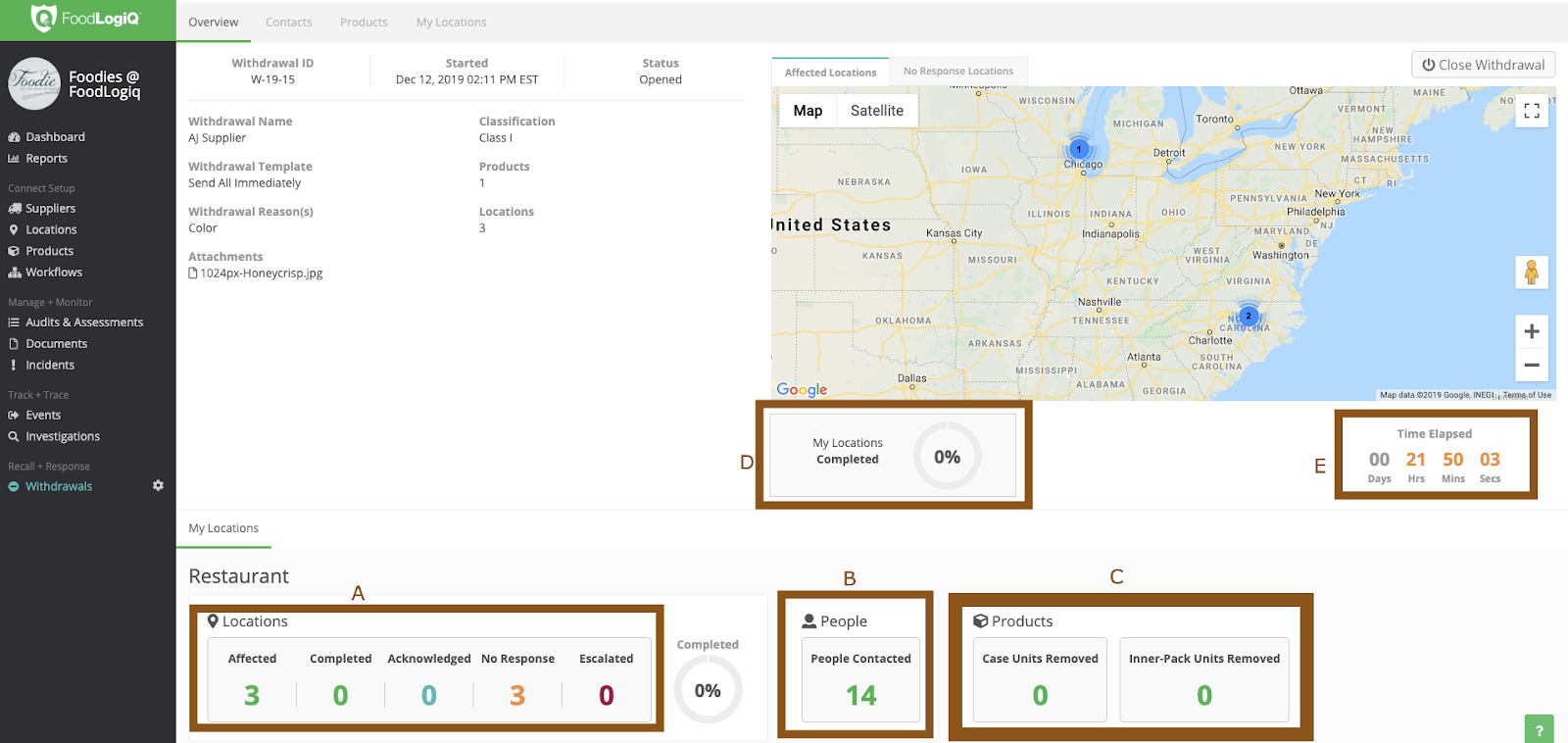 A) Locations - Provides up-to-date insight on all location's progress during the recall period.
Affected

-

Total number of locations that have been affected.

Completed

-

Your location has filled out how much product quantity has been removed from their location and they have clicked Submit Withdrawal Response.

Acknowledged

-

There are three w

ays to acknowledge a recall:

Email - Clicking on the button or link in the email. (NOTE: Copying/pasting the link does not trigger acknowledgment.)

Phone - Making it through the product information, and pressing 1 in response to the prompt "To confirm that you've captured all product information, press 1".

SMS- Nothing triggers acknowledgment from SMS

No Response

-

These locations have

not

acknowledged the withdrawal.

Escalated

-

The location numbers that have not responded in the specified time based on your template so the contact on the template has been notified

.
B) People - Contact count for individuals contacted during the recall.
C) Products - The amount of product removed across your affected locations.
D) Completed - Percentage of locations that have completed their withdrawal, which correlates with the completed percentage in the location banner.
E) Time Lapsed- The amount of time from the moment you initiate a withdrawal until the timer is stopped when all location have submitted a response to the withdrawal.
With Recall + Response, all responses are tracked and timestamped for future records and to help evaluate the performance and response time of your locations.

Impacted Mapping
Through the use of the geographical map, see which areas by region have been impacted. By clicking on the highlighted sections of the map, the ability to existing to dive focus in on individual locations. In order to plot each affected location on the visual map, the address must be entered correctly within the "My Location" details.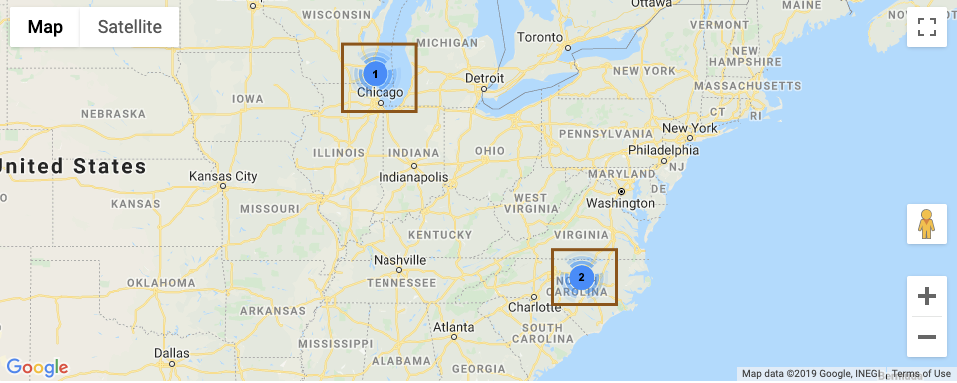 No Response Tracking
Through the "No Response Locations" tab, track what locations have yet to acknowledge the recall and/ or take action and submit a response to the recall.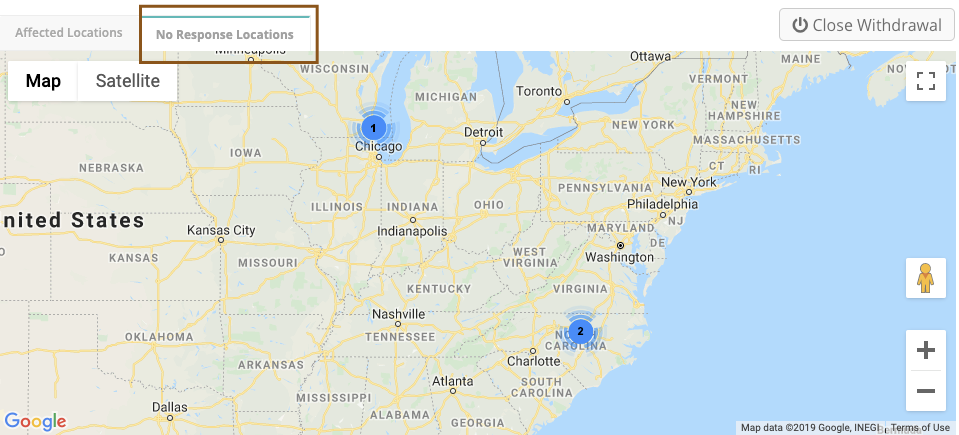 Individual Location Progress
Navigating to the individual location response pages which gives a detailed history in key phases: A. Time since initial contact B. Time to Acknowledge*(see below for ways to acknowledge) C. Time to Completed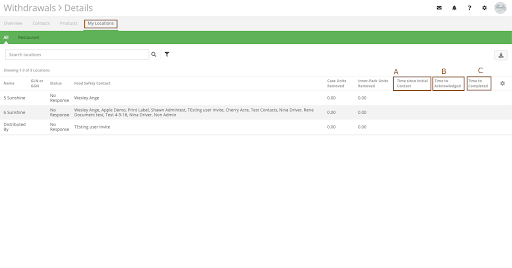 Ways to Acknowledge Recall
Email - Clicking on the button/link in the email. (Note: Copying/pasting the link does not trigger acknowledgment.)
Phone - Making it through the product information, and pressing 1 in response to the prompt "To confirm that you've captured all product information, press 1".
SMS- Nothing triggers acknowledgment from SMS