As a community owner, you can customize your dashboard with different widgets, giving you quick access to vital data. There are several widgets you can add that provide insight into Recall trends, including the number of withdrawals opened or closed within a set time frame of 30, 60, 90, and 180 days.
Click the large

button on the dashboard to bring up the list of widgets. Click Withdrawals in the left-hand menu to filter by the Withdrawals category.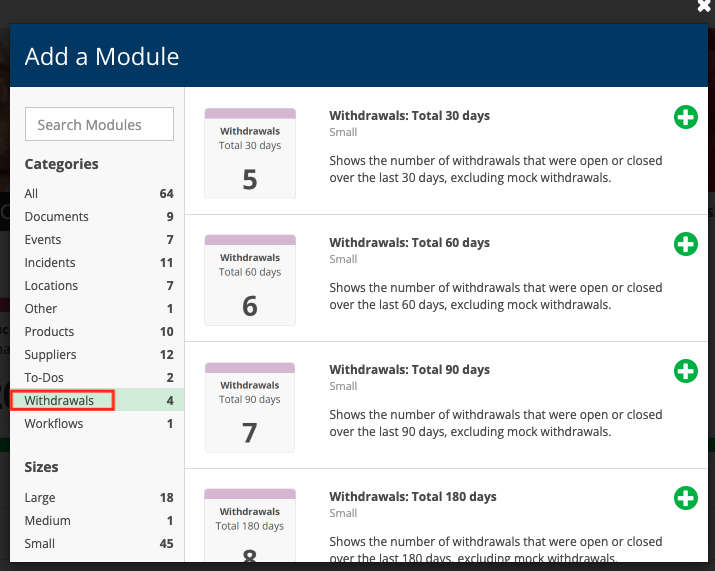 Widgets can also be categorized by size. This allows community owner users to have a more encompassing view of the information present in their community.