Administrators can limit the number of days of historical records that event or incident viewers can view. This can be set either by creating a custom user role or by editing an already existing custom user role. For more details on creating custom roles, see the article Creating Custom Roles.


How to limit Historical Data Views by creating a new custom role:
Once you log in to Connect, click on the cog wheel icon

in the top right corner. Then, select the User Management option in the dropdown menu: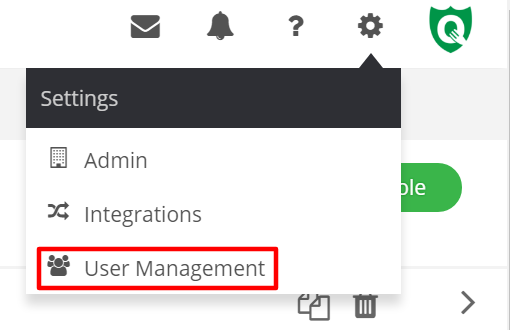 In User Management, click on the Roles tab:

Under roles, select the button
Provide a unique name to this custom role
There are four different permission settings that allow for the limiting of historical data viewing: Incidents, Shipping Events, Receiving Events and Transforming Events:

Select the dropdown menu entitled "All" located in the Visible History column: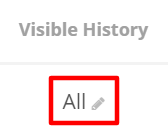 In the Visible History popup window, first unselect the "All incidents are visible" check box, then select the "Limit the number of incidents visible to the last ___ days" box: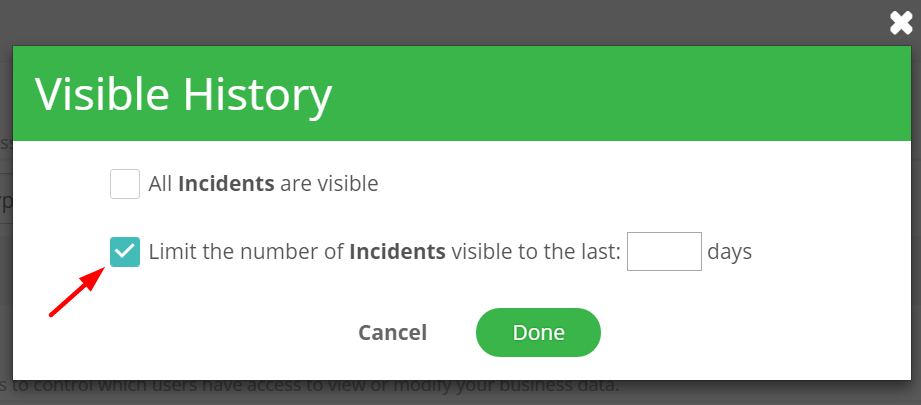 Set the number of days you want the view limited to in the open box, then click on Done.
Assign this custom role to any user you want to have limited views of Incidents or Events
Note: To set limits on existing custom user roles, do not select the "Create a new role" button in step #3 above. Instead, simply select an existing user role from your list and proceed from step #4 above.