As a community owner, you can define requirements for your suppliers that appear as tasks on their to-do list. To request a document from a supplier on a one-off basis, you can create a to-do that will appear on their dashboard, without having to set the document as a requirement beforehand. This may be helpful if you need to request a specific document from one supplier on a case-by-case basis, rather than defining a requirement that will affect all suppliers in a group. To learn more about setting requirements that impact multiple suppliers, see the article Assigning Requirements.
Steps to Create an Ad-Hoc Document To-do
Click on Suppliers from the left navigation and select a supplier to open up their details page. Click Add To-do in the right corner of their to-do list.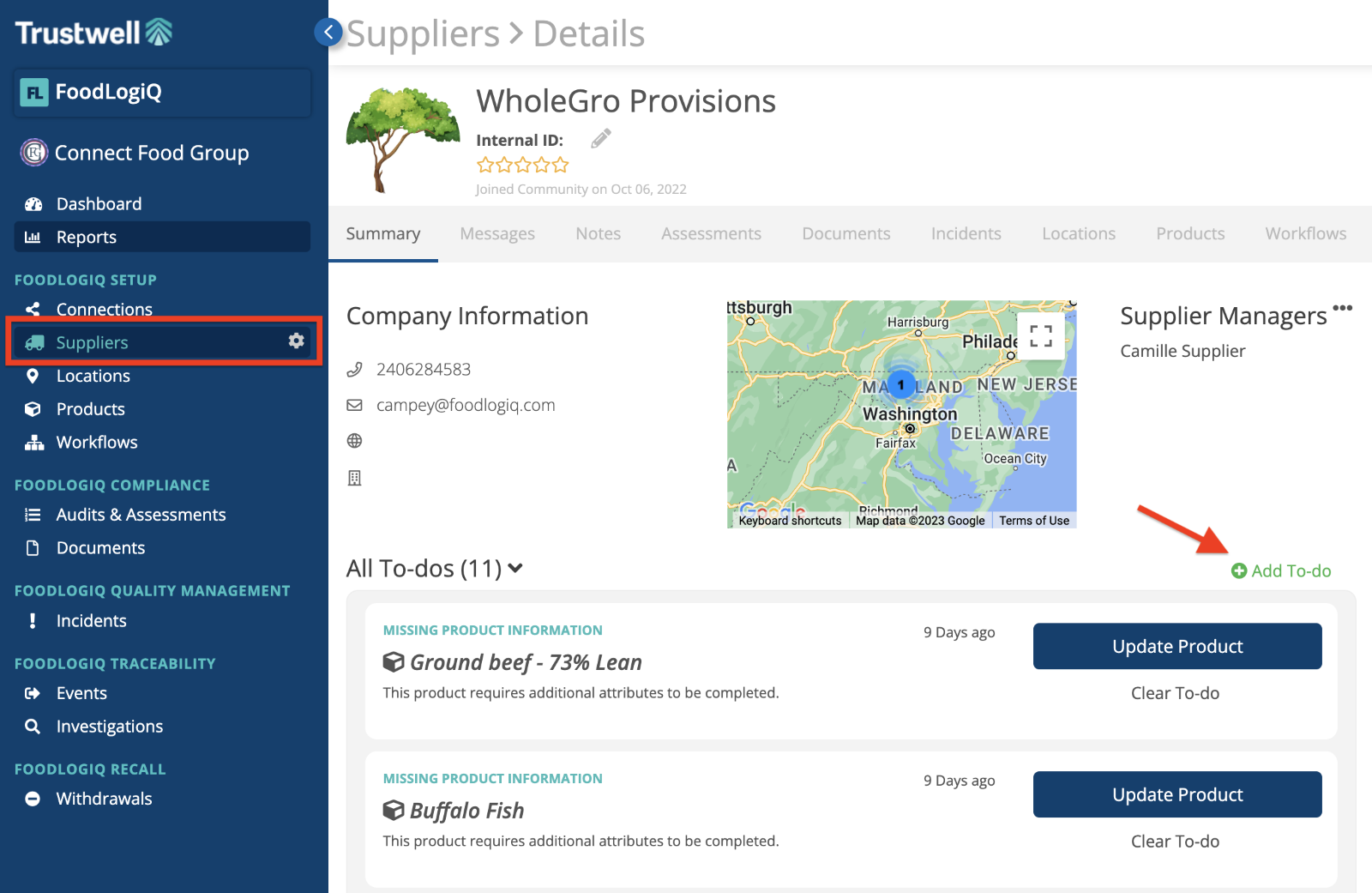 Select which document type you'd like to request from your supplier. Note that this dropdown is a limited list; for a document type to be listed here, it must be configured within the supplier's group in one of the following ways: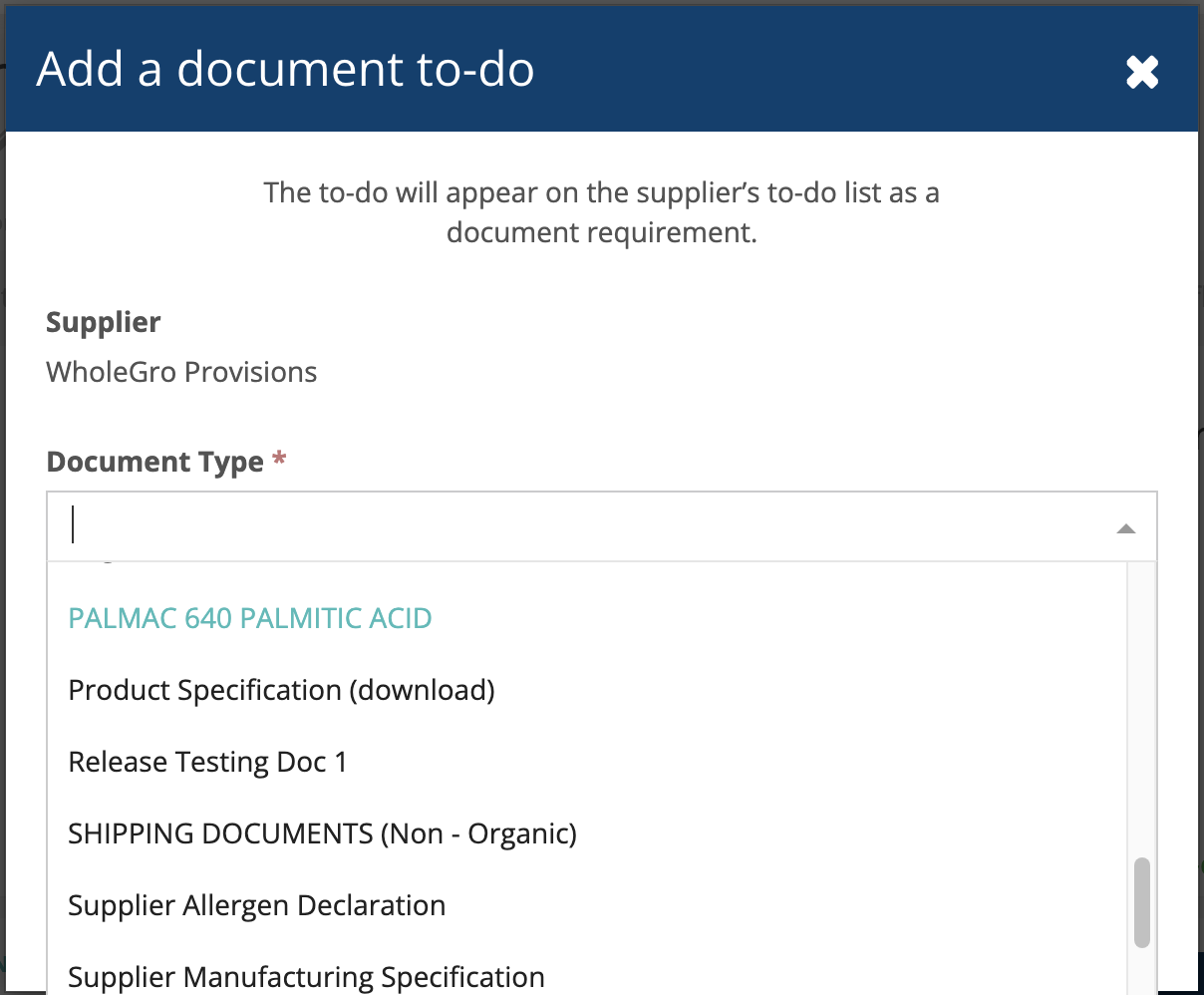 Indicate whether you'd like the document to have any product or location associations, then click Add to To-do List. If you choose Business, you will not be asked to associate products or locations.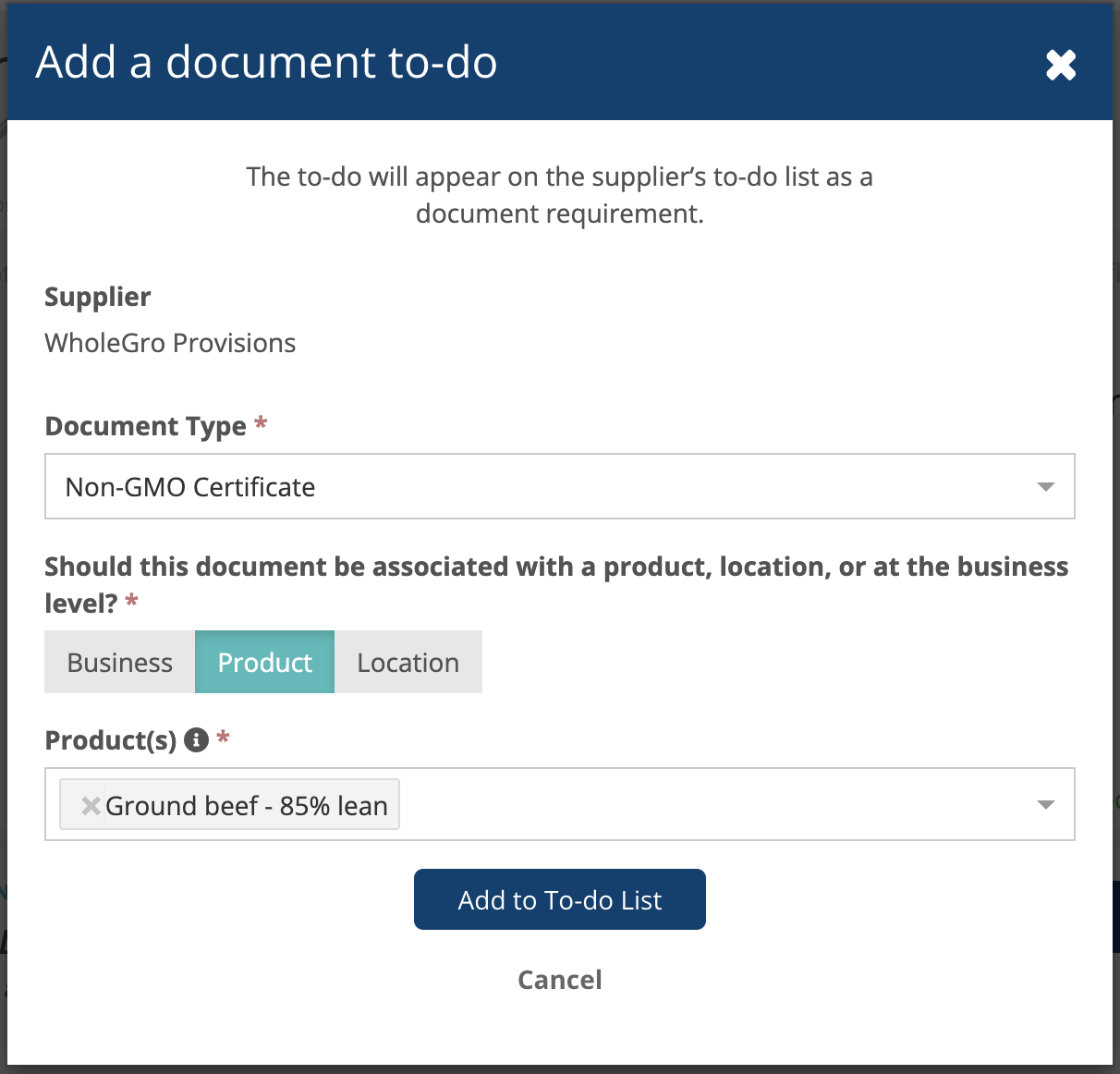 The to-do should now be present on the supplier's dashboard as a required document.