As a Community Owner, you might find the need to delete a location flow or change which flow you want to assign to a location type. When you take either of these actions, any flow that has location types associated with it will need to be mapped to a different flow. For more information on configuring location flows, see this article.
Deleting a Location Flow
1. Navigate to the Admin area by clicking the cog wheel in the top right corner, then select Location Setup. You can also click the cog wheel next to Locations in the left-hand navigation. Within Location Setup, select the Approval Flows tab.

2. Click on the flow to delete from the list view. Once in the flow, click the trash can in the top right corner. If there are location types that currently use this approval flow, you will need to assign them to a new flow and reassign the steps.

3. When changing or removing a flow, a modal will appear. On the left hand side are the steps of the flow you're deleting. On the right hand side, within each dropdown menu, you'll see the steps of the new flow. Map each step on the left with a new step on the right.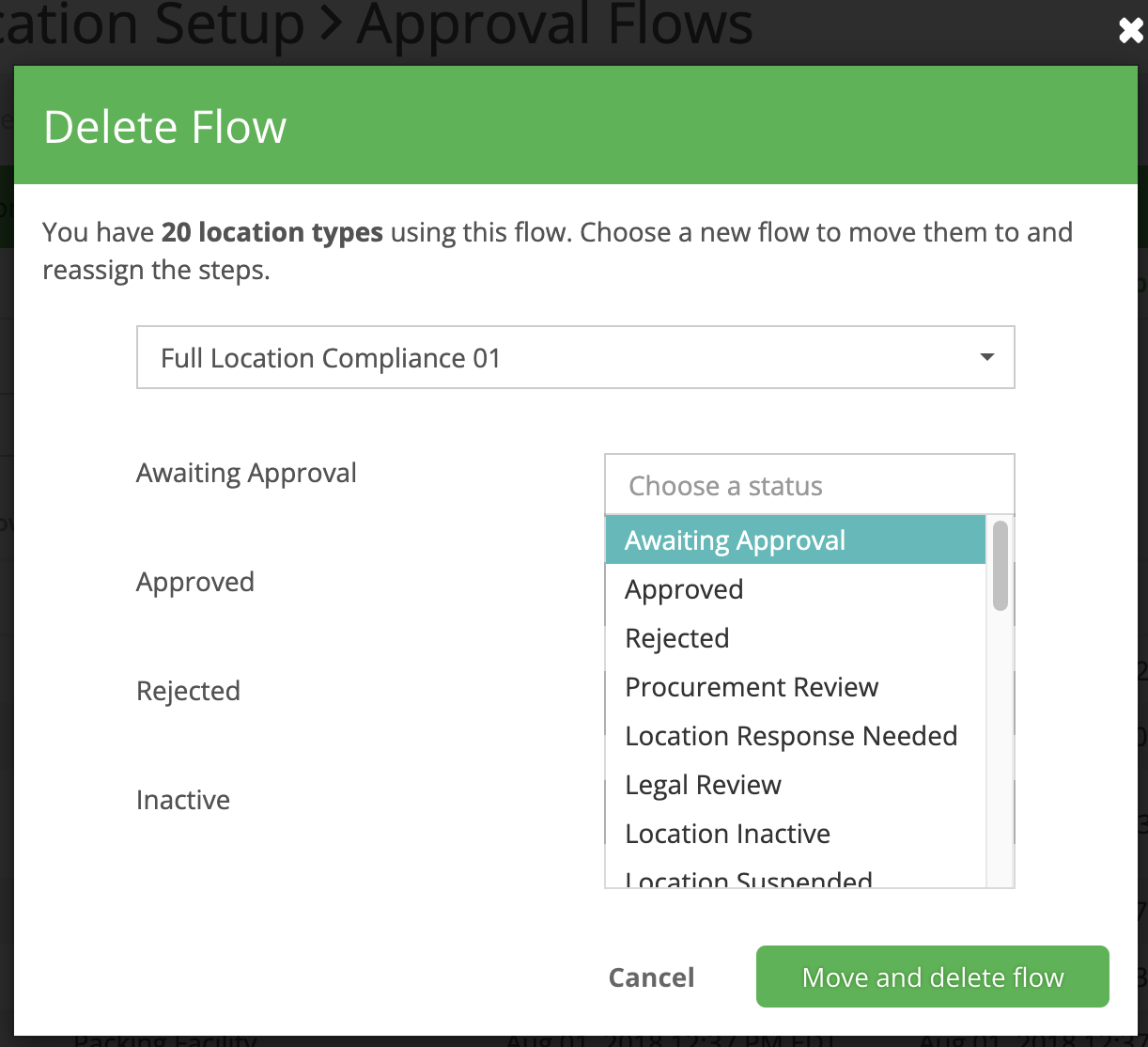 4. Select Move and Delete Flow. Note that this action cannot be undone.
Reassigning Location Flows to Location Types
1. If you'd like to assign a different location flow to a location type without deleting, you'll do that from within each individual location type. Navigate back to Location Setup and select the Location Types tab.

2. Select the location type you'd like to edit and click into the Choose Approval Flow box.