As a Community Owner, you might find the need to set products to an "inactive" state. This might happen if you no longer purchase a particular product from a supplier, or your supplier has stopped manufacturing or has changed a particular product. Inactivating products ensures your reporting is only representative of active products, rather than including limited-time products or products no longer purchased. If you are utilizing our Incidents feature, you will also hide products from being displayed in product dropdown menus within newly submitted incident forms by setting products to Inactive state. Inactivating products also removes any associated incomplete to-dos from the supplier's to-do list.
If you are interested in setting locations to inactive you can follow the same process below, or view our Setting Locations to Inactive article.
If this need arises, follow the steps below to inactivate products.
Steps to Set a Product to Inactive
Go to the Products page
Select Products Shared With Me tab if not initially selected
Click on the product row to be inactivated
Click on the button on the upper right
Select "Inactivate Product" from the provided dropdown
Product status will then reflect that the product has been inactivated
You can check the active status on all your products by selecting the "Active" column in the column configuration options
Details on Inactivating Products
On the left navigation bar, select Products and select the Products Shared with me tab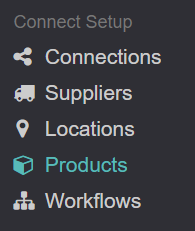 Select the product you wish to inactivate

Click on the

button on the upper right. When you do you will see the following dropdown: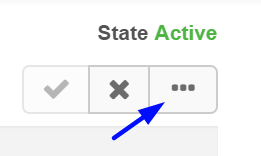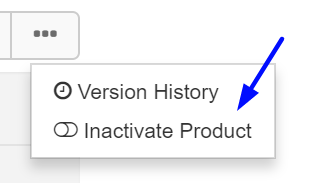 On that dropdown, select the "Inactivate Product" button
You will receive a notification stating that the product status has been updated

You can re-activate a product by following these same steps. Instead of selecting "Inactivate Product," select "Re-Activate Product"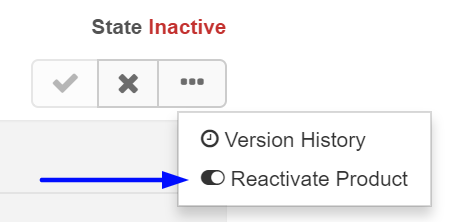 To check the active status of all of your products, click on the

button at the right side of your column headers. When you do, select the "Active" column and click Save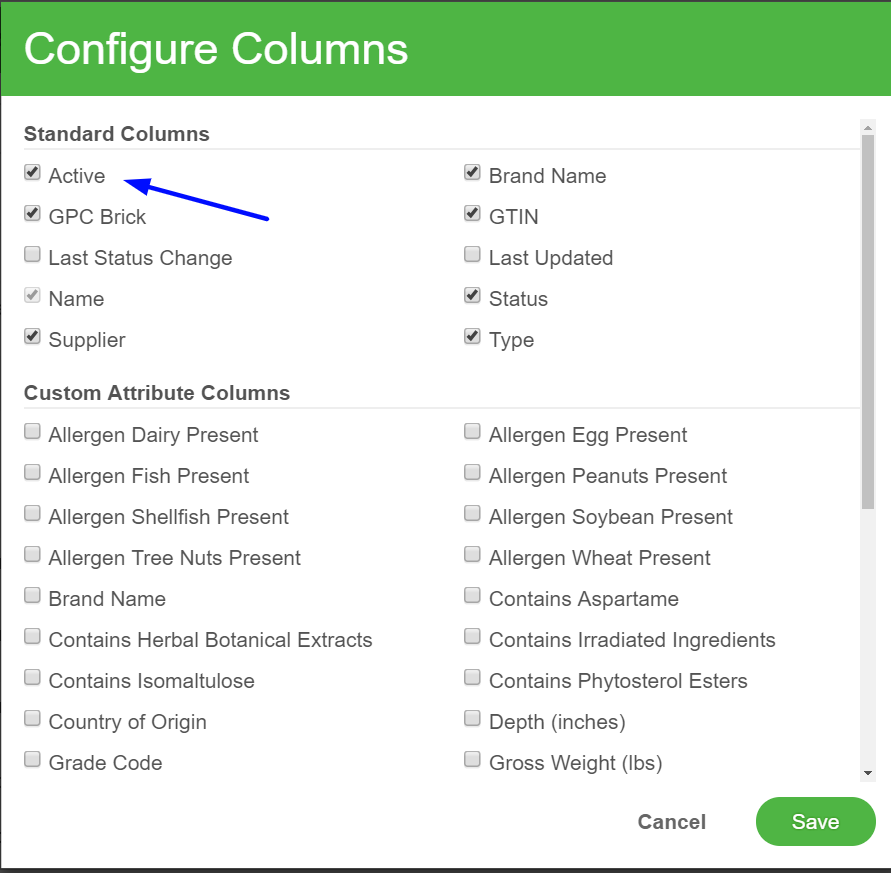 You will then see a column labeled "Active" that reflects the current status of all products shared with you

What happens to Inactive Products?
There are several things that happen when you inactivate a product, including:
Updating a product to inactive will remove any current to-dos while marking the objects as active will recalculate whether any to-dos are necessary for the product or location.