As the COVID-19 outbreak continues to impact individuals, businesses and supply chains, we are dedicated to helping you execute the necessary measures to safeguard against the coronavirus.
We wanted to share a potential use case for Incidents to support COVID-19 related policies and procedures. At a time when it's more important than ever to maintain proper food and facility safety measures, we encourage using Incidents to ensure that cleaning procedures, standards and protocols are being documented and tracked.
To help you get started, we have created a template for Cleaning Inspections to address this use case, along with additional resources, attached below. Here's a quick training video that explains this process.
Cleaning Inspections Template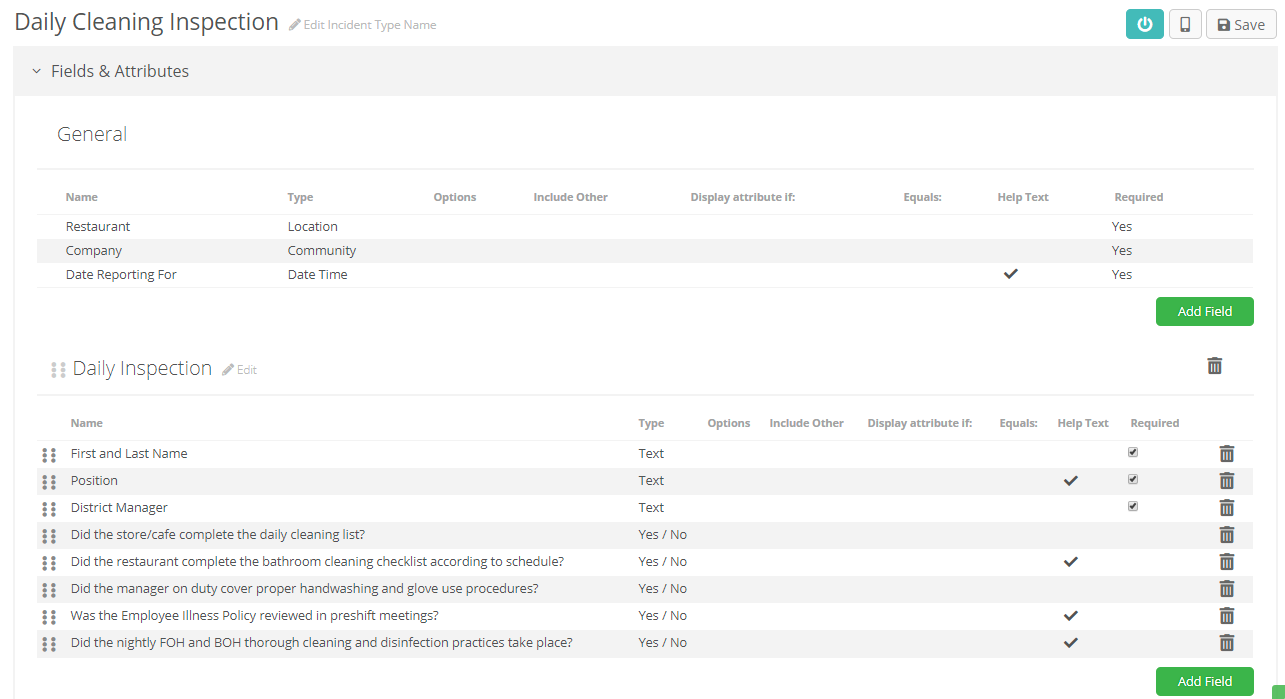 Additional Resources:
Want to learn more about Incident Management in Manage + Monitor?
Check out these quick videos or submit a request below.