As a Community Owner, you may need to create multiple incidents of the same type at one time. You can create new incidents using our import template to add them in bulk. If you'd prefer to add incidents individually, please visit the Creating a New Incident article.
Steps to Creating Incidents in Bulk
1. Select "Incidents" from the left side navigation menu to visit the Incidents page.
2. Click on the import icon button in the top right corner of the page to download the template. You can find this button to the left of the Add Incident button.

3. Select the incident type that you would like to bulk create. Then click Download Template.

4. Open the template and input the information needed to complete the incident.
NOTE: Required Fields are marked as (Required) in the template headers.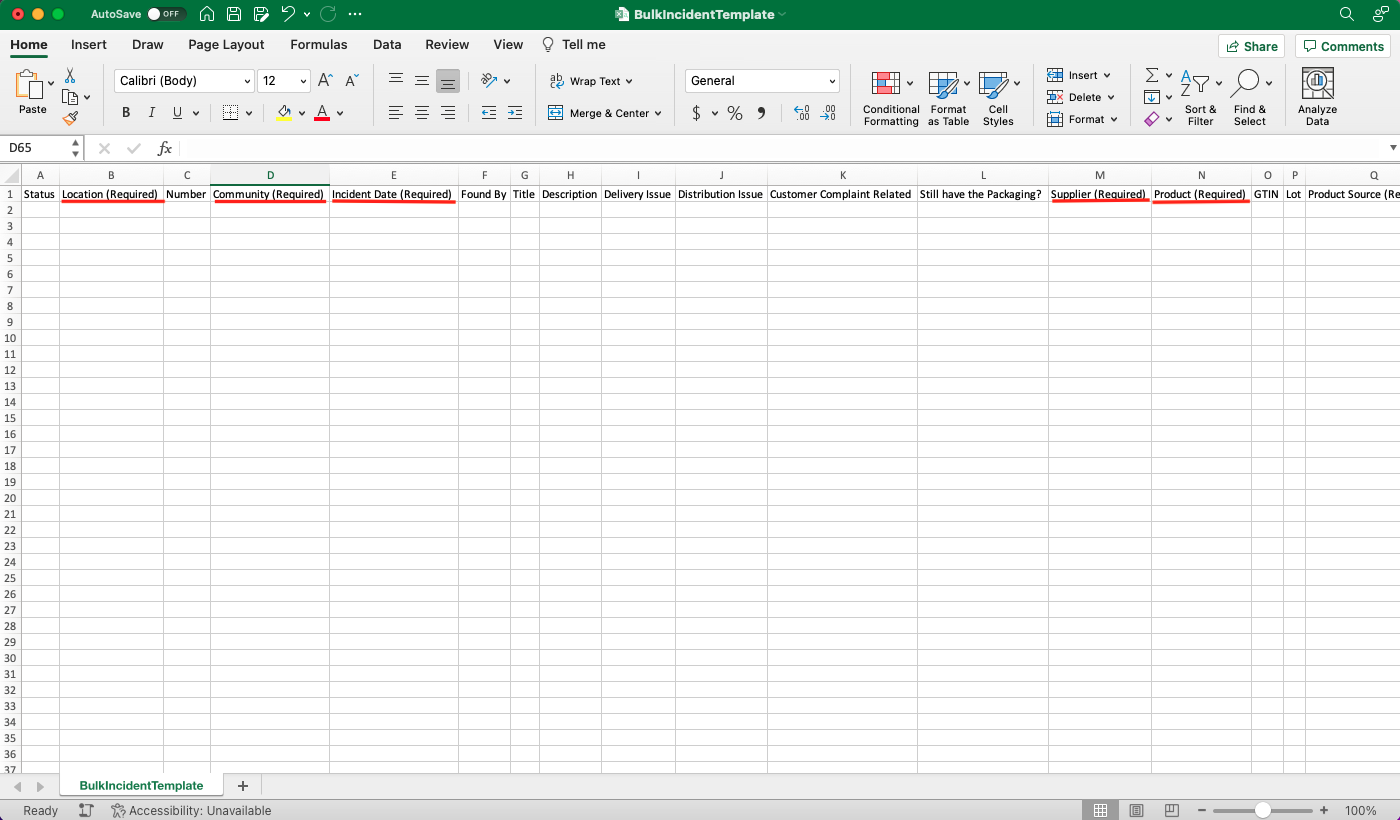 NOTE: Information entered on the template must match exactly what can be answered within the incident form in Connect (i.e. number field, text box, custom selection list). Answers from a custom selection list must match exactly (i.e. capitalization, dashes, slashes, etc.).
5. Once you've populated your spreadsheet with all your product information, save the file as a comma-separated values (.csv) file type on your computer.
6. Select your file and drag to the white box for import or click browse and select your file. Then click Save in the top right corner.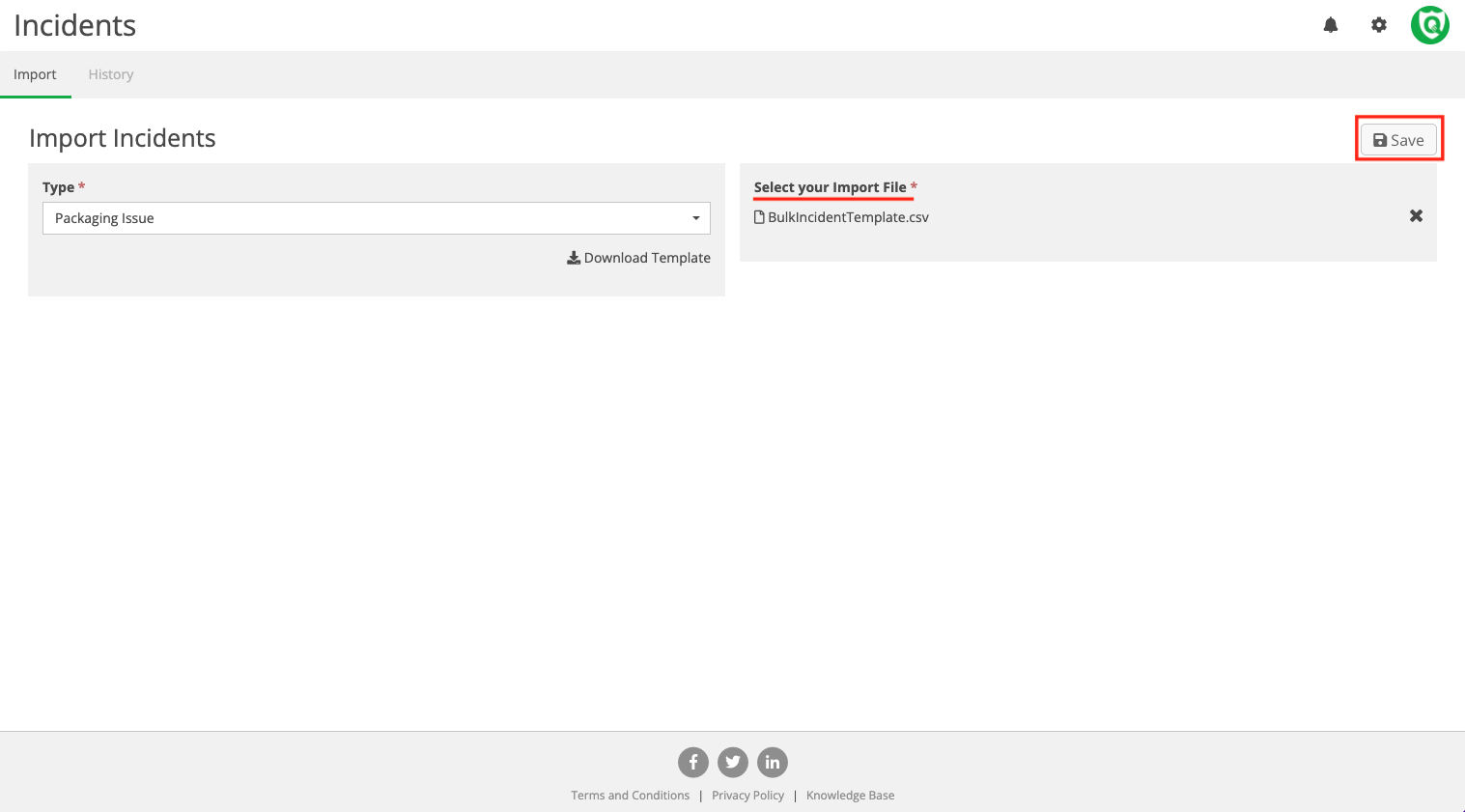 7. Once you've imported your file, you will be placed on the History tab within Connect to see the results. If any errors occur, they will be indicated and presented here. Click into the import history record to view details if necessary to resolve any errors that may occur.