Click the large

button on the dashboard to bring up the list of widgets. Click
Incidents
in the left-hand menu to filter by the Incidents category.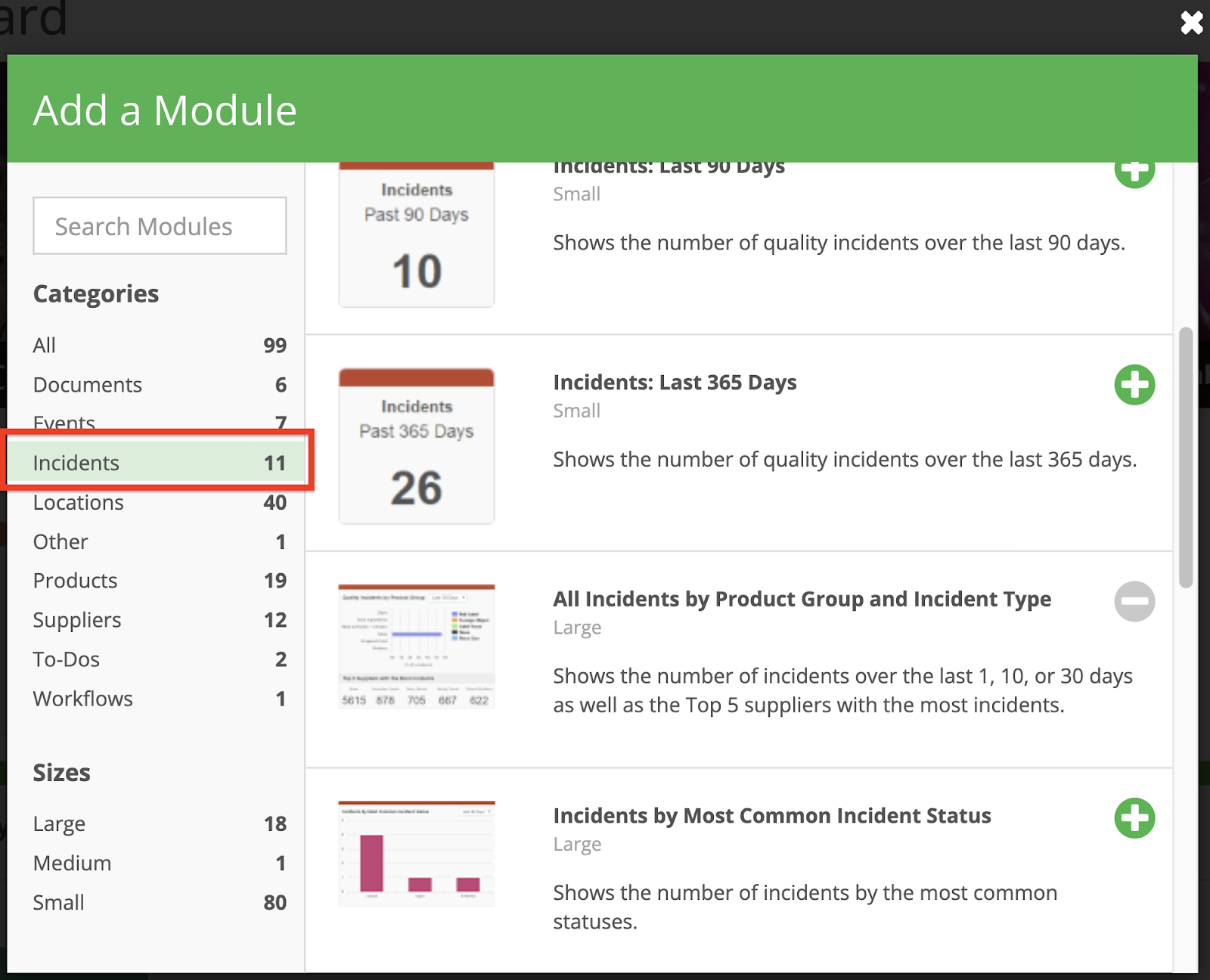 Once you've added widgets, you can rearrange them on the dashboard by dragging the colored bar at the top of each widget.

Widgets can also be categorized by size. The large and medium widgets will show graphical display of potential KPI information for the community, such as Comparison of Incident Time to Resolution, by Distributor. This allows CO users to have a broader and more encompassing view of the information present in their community.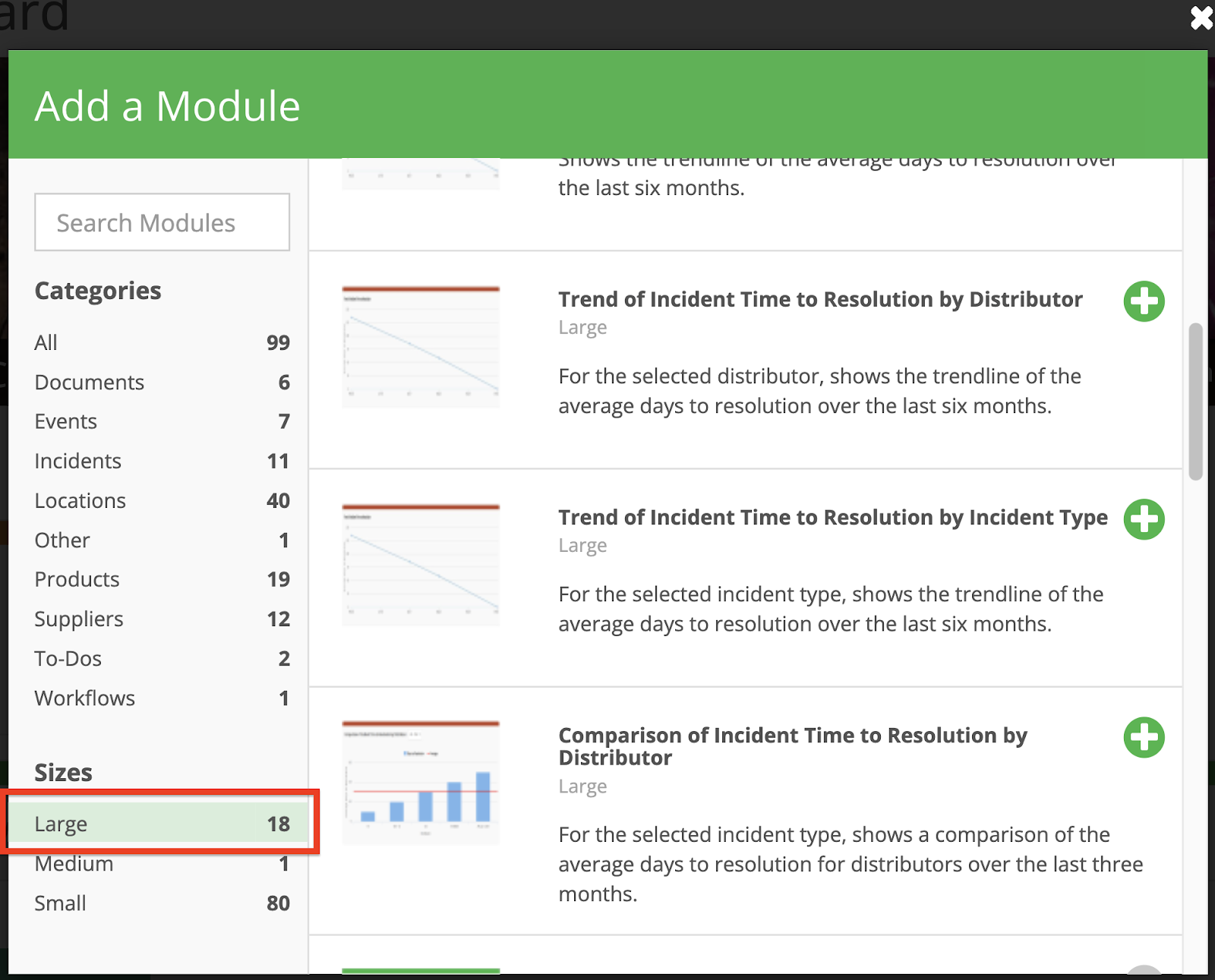 To track Incident Time to Resolution, make sure to check the box next to Incidents in this step are completed within your incident flow on the appropriate steps. For more information on incident flows, see the article Configuring Incident Flows.