As an audit template administrator, you can configure internal locations on a supplier audit for a supplier's product.
Please note: Any role with Business Setup Edit access can create an audit or assessment template and configure audit and assessment options. You will only be able to apply for My Locations when conducting a Supplier or Internal Audit.
Steps to Configuring My Locations on a Supplier Audit
1. Once logged into Connect, click on the cogwheel icon

near the upper-right corner.
2. Select Admin from the drop-down menu.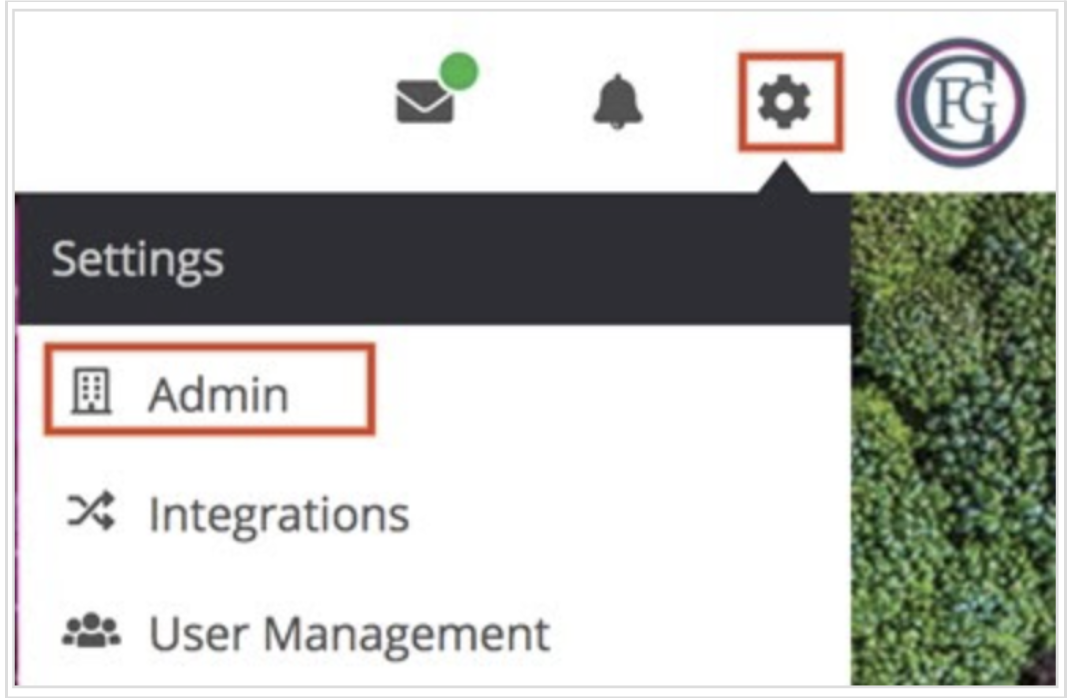 3. Go to Audits and Assessments.
Here you will see a list of all of the audit & assessment templates you have created. Click the plus icon on the right side of the screen to add a new template. To edit an existing template, select it by clicking the row within the list view.
4. To configure a My Location on an audit or assessment, go to the Audits and Assessments Options section within the left side of the template. Select Yes on Associate to My Locations.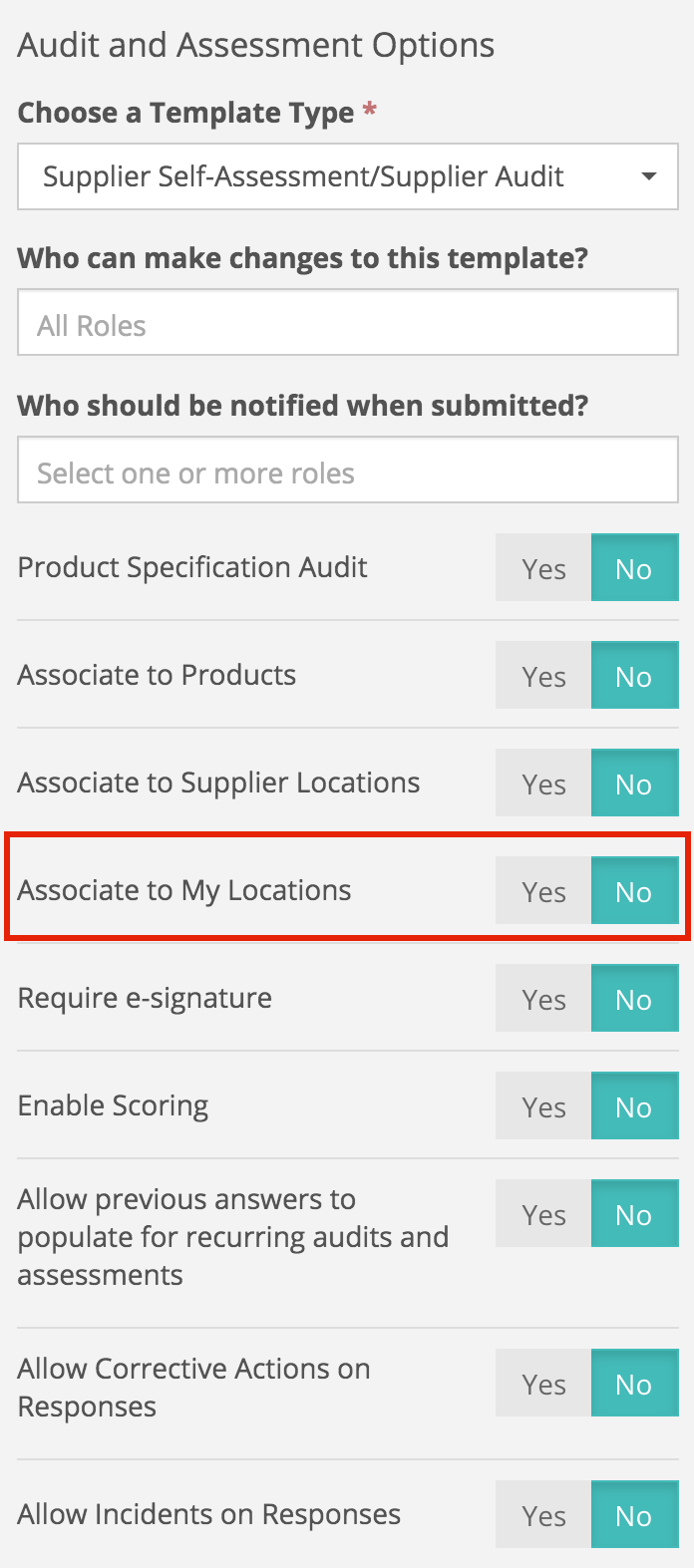 Please note: The ability to Associate a My Location is not available for suppliers who are completing a supplier-self assessment. The ability to alter audit and assessment templates can only be done as a Community Owner.
6. If you have allowed a My Location when conducting a supplier audit, you will be able to add a My Location to your audit. This is not a required field to submit the audit.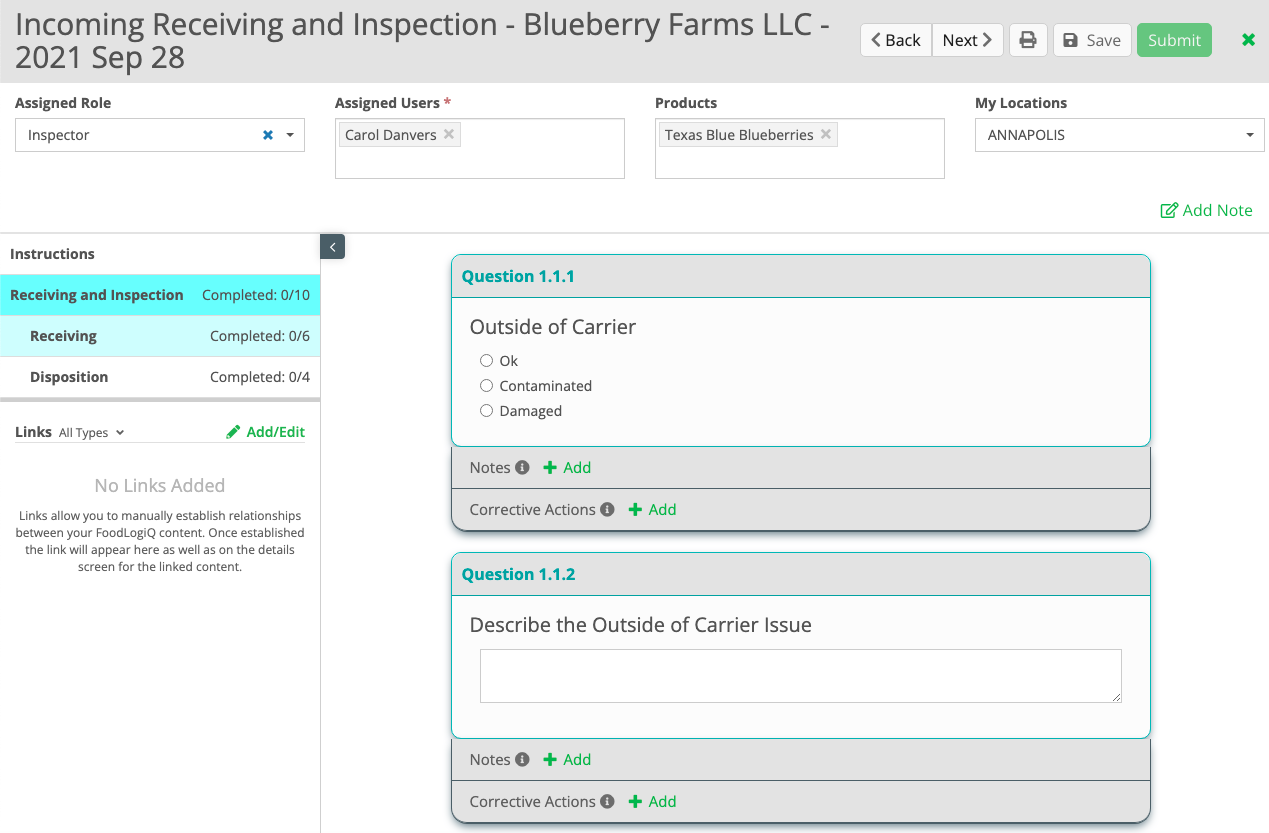 Please note: Users will only be able to associate My Locations they have permissions to within User Management > Users > Details Page.
Access to supplier audits will respect my location permissions, giving administrators options for restricting access to specific roles.
7. If you no longer wish to include the ability to associate My Locations on an audit, navigate back to the audit and assessment options seen in step 5 and select No. This change will be reflected in all future audits after this configuration update. Audits and assessments created before this template update will continue to allow associated My Locations.
8. When you navigate to the Audits & Assessments under Manage + Monitor on the left side navigation, you will see the list view of audits & assessments. Within the audits & assessments table, users will be able to configure columns and filter by My Locations.