Overview
Application Programming Interface or API is the set of routines, protocols, and tools used to interface with a software application from other applications or operating systems. Within the context of a traceability program, API integration is an option for two systems to exchange the KDE's and CTE's that are needed to understand the movement of products that will be traced.
Instructions for Setup
Our API information is readily available in Connect. After you sign in click on "?" in the bottom left corner to access the FoodLogiQ Resource Center. You can select API Documentation from the menu of options.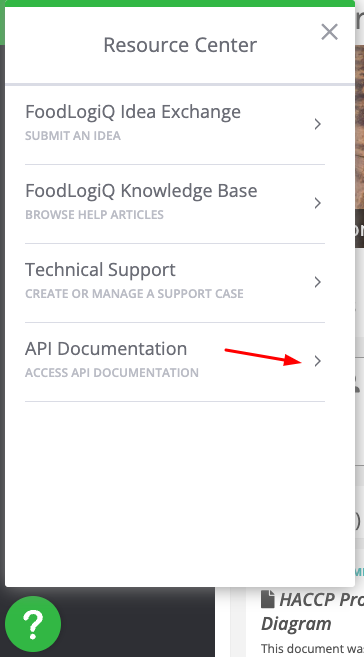 Visit the API documentation to access our Getting Started guide, API Reference, and Change Management Policy. In a nutshell the API is based on bearer-token OAuth 2.0, REST and JSON.

Want to learn more about Events and Investigations in Track + Trace? Check out these quick videos or submit a request below.