Overview
Our FoodLogiQ Connect mobile app works on both Android and iOS devices. Barcodes can be scanned via an in-device laser scanner or device camera. Our recommendations are to use the most up-to-date version of the FoodLogiQ Connect app. If operating a device with a laser scanner, we currently support the Zebra TC52 on Android 5.1 operating system. The mobile app will support iOS versions 11.0 and higher. All actions taken on the mobile app will be synced to the Connect platform.
For additional information, follow the link to another article that outlines all supported versions and devices. https://foodlogiq.zendesk.com/hc/en-us/articles/14293849266573-FoodLogiQ-Supported-Web-Browsers-Mobile-Application-Systems-and-Devices
To download the most recent version of our app, please visit the Google Play Store or iTunes to download.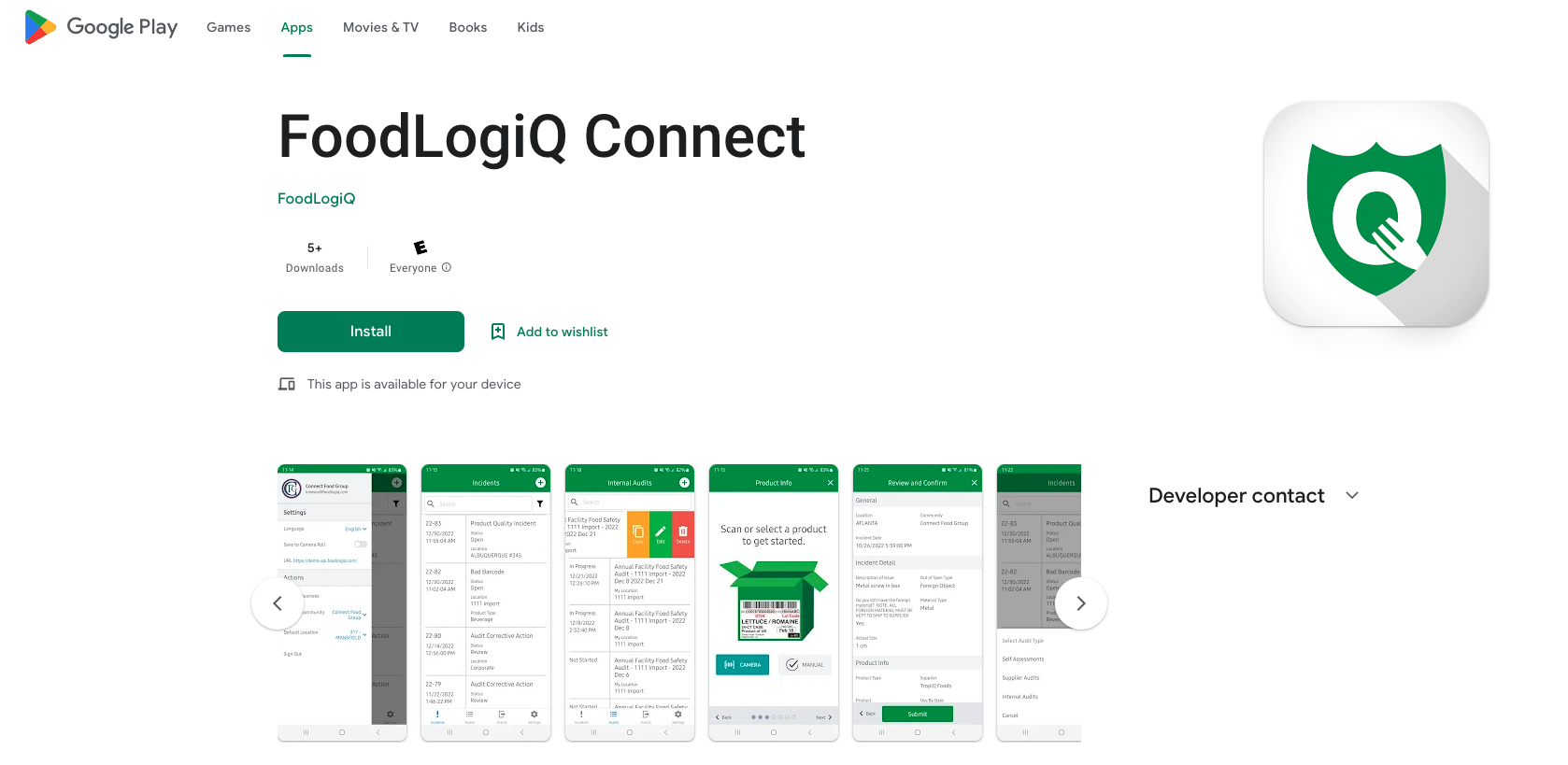 Want to learn more about Events and Investigations in Track + Trace? Check out these quick videos or submit a request below.